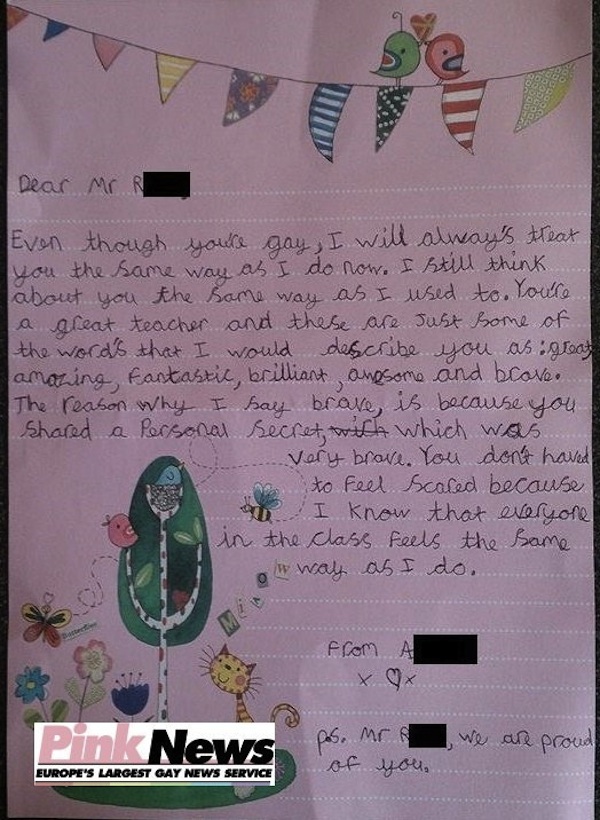 "Only bad thing about you is you haven't taught me how to use apostrophes."
(via Pink News)

As part of a weeklong anti-bullying campaign, a teacher at a school in England asked his students if they'd ever heard the word "gay" used in a derogatory way. "Almost every one of my class put their hands up. I was stunned," the unnamed teacher told Pink News, though if you've ever spent more than five minutes with a group of fourth graders, you're probably not as stunned as he was.
The students also all raised their hands when their teacher asked if they thought there was something wrong with being gay. The teacher had never mentioned his sexual orientation, even though his colleagues mentioned their "husbands, wives, and significant others all the time." He decided to get his headmaster's support to tell his students he was gay, "so they at least knew one gay person."