>INSERT "THAT'S A PENIS!" GIF HERE<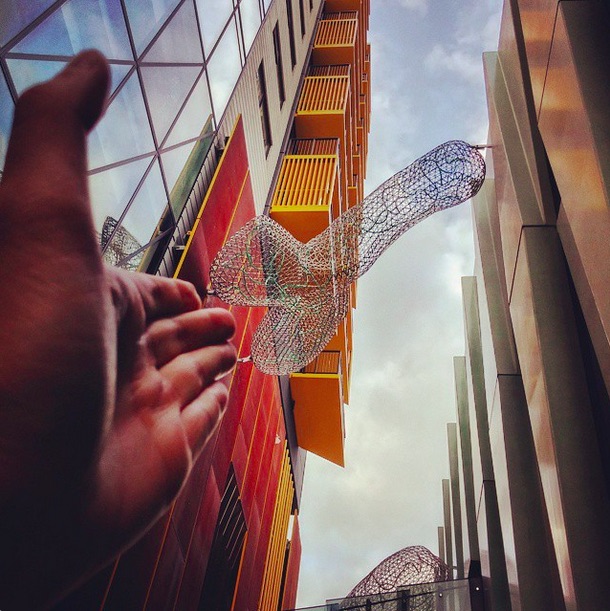 Is that a public art installation, or is Auckland just happy to see tourists?
(via chrisyonget on Instagram)

Clouds can look like a lot of different things, even to adorable people who lay right next to each other on a grassy hill. So, it's pretty unusual when people agree on one. Granted, this wire sculpture is only supposed to represent a cloud, but it clearly represents a cloud that looks like a dick. That has gotten a rise out of the locals in Auckland, New Zealand who are as eager to complain about it as they are to post photos on social media.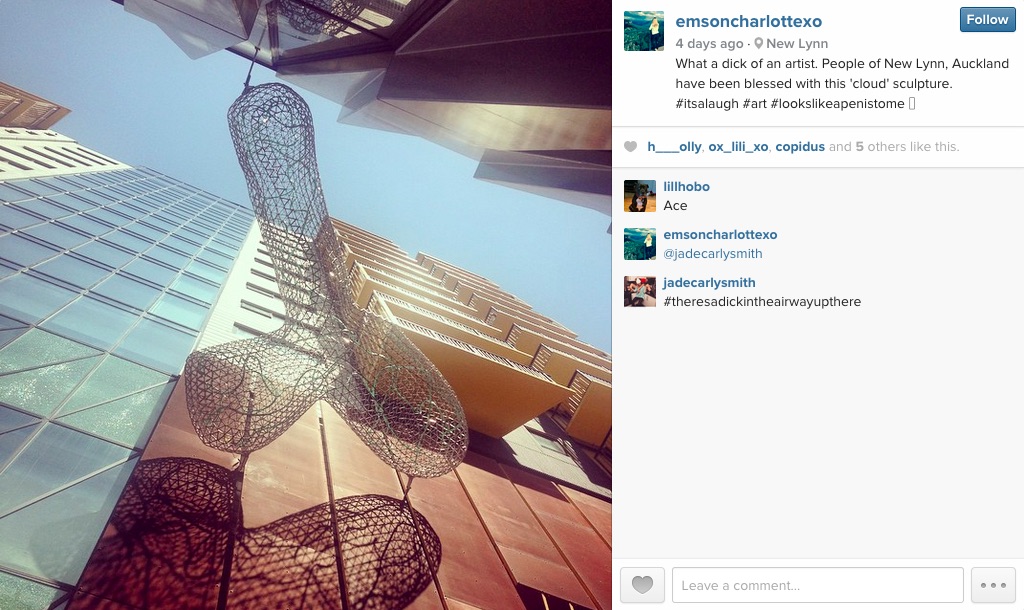 Our embed isn't working for Instagram. Don't be a floating cloud sculpture about it.
(via emsoncharlottexo on Instagram)
No wee-wees for Kiwis.
I wouldn't say they're offended, per se, since the headline in the New Zealand Herald was arguably more explicit than the actual penis cloud: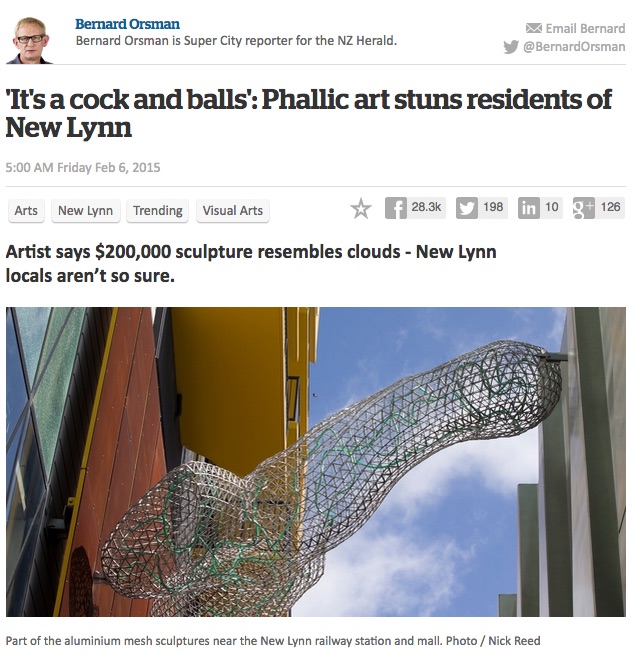 Why even print the rest of the article? I think you summed it up with that quote.
(via the New Zealand Herald)
Auckland is in the midst of installing a four-part public art series, Transit Clouds, consisting of aluminum and fiber-optic cloud-like sculptures suspended above tile mosaics on the ground. Here's what it's supposed to look like: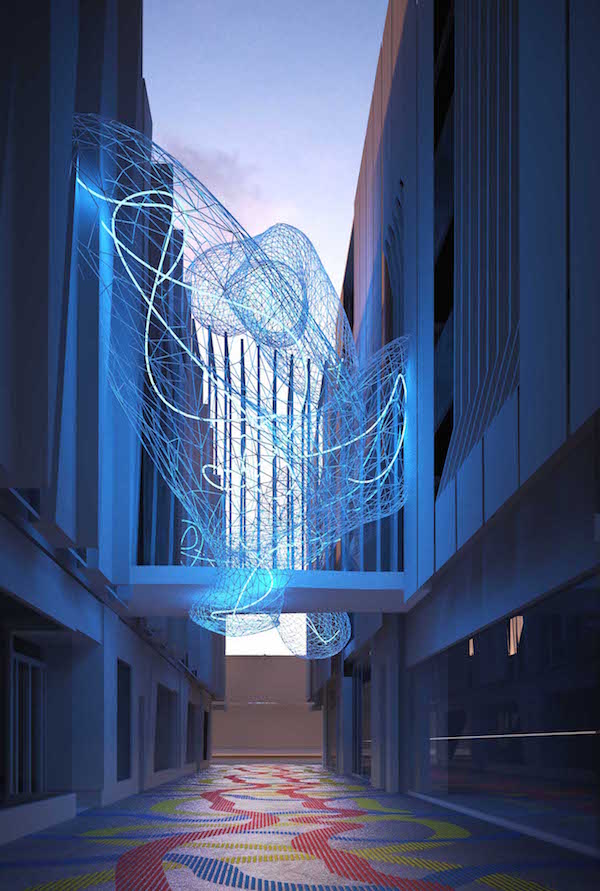 I "get it" now, but I still can't stop seeing a mathematical representation of ghosts boning.
(via the artists/HyperAllergic)
The work is a collaboration between artists Gregor Kregar and Sara Hughes, and architect Davor Popadich. Apparently, there were delays in construction, which Kregar blames for the current phallic controversy:
The work got delayed, stopped and started many times which meant that we were forced to install it in stages (after the buildings were completed) and the public could start reacting before it was finished. Therefore aspects of the work have been taken out of context and there has been a lot of attention to one view of one of the forms.
That would be a distinctly understated way of putting it. As far as what Transit Clouds is really supposed to mean besides "dicks gotta get to work," Kregar spoke to HyperAllergic about the installation and explained it this way:
Clouds are part of our environment, they are extremely beautiful forms that we usually don't even notice (with our heads down racing about our busy lives). To me they are like complex flying structures that are in constant state of flux, they travel, change, and transform all the time.
That certainly explains the balance between the airy sculptures you would need to stop and look up at to appreciate and the tile mosaics you can admire while you scurry to work. It still fails to address the question of how he thinks that one cloud doesn't look like two testicles and a penis, but I suppose that kind of mystery is what makes it "art."