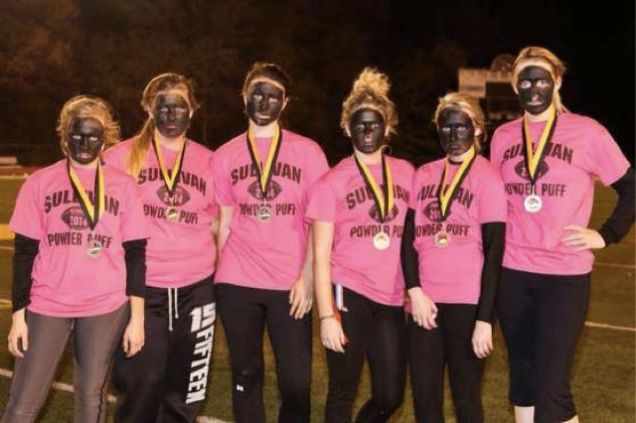 Hey, girl in grey pants: you're not matching.
(via The Riverfront Times)
I never thought I'd say this, but I'm a little exhausted by suburban teenagers not realizing blackface is a bad idea. This story is unique, however, because of the true depth of their ignorance (or the ignorance they are wisely now feigning). It's one thing to be dumb enough that you think wearing blackface is funny, but one Powderpuff girls' football team at Sullivan High School near St. Louis are sticking to the story that they didn't even realize they were wearing blackface when they painted their faces black. And apparently, everyone who was witness to this event completely agrees that the girls were 100% not aware of any kind of local, historical, political, or racial associations or implications or anything at all, really, when they came onto the field. This football team is running the stupid defense and running it hard.