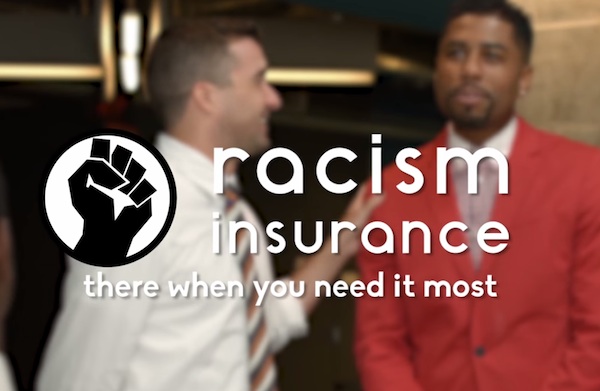 Help a non-brother out.
People get awkward when they're interacting with people of a different color. Specifically, white people get awkward. That's what racism insurance is for! When your white privilege gets you in a bind, call on a friendly black guy to appear and explain what you were really trying to say. Not that most black guys aren't friendly. It's just that this guy is particularly articulate, and—no, I didn't mean articulate, I meant—um, clean cut? Ugh, forget it! Just watch the video.
The video was made to promote Dear White People, which opened last weekend. It's worth checking out some of the other promotional sketches for the film—they're pretty funny. My favorite: "How to Fake that You Watched Scandal." Every episode really is the same!
(by Shira Rachel Danan)