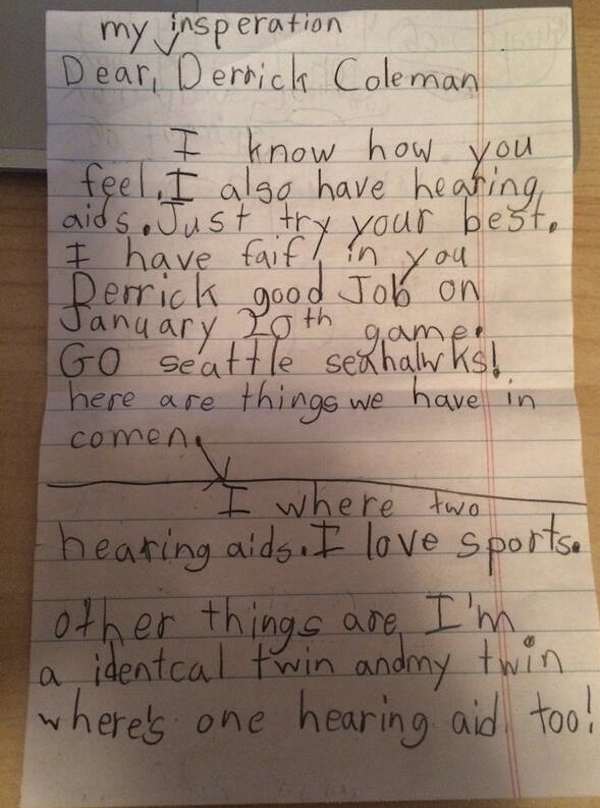 Some of the cutest misspellings of all time.
I don't care who you're rooting for in this year's Super Bowl, go Seahawks! Okay, fine. At least, go Derrick Coleman!
Coleman is a running back for the Seattle Seahawks, and the first legally deaf offensive player in the NFL. He's also a really nice guy, as evidenced by the fact that he took time out of his day to reply to a letter from a young fan. The girl, who calls Coleman "my insperation," writes that she, too, has hearing aids and that Coleman should "just try your best." Another thing they have in common is being sports fans, though only one of them made it to the Super Bowl this year.
Coleman, who recently starred in an inspiring Duracell commercial that you should watch if you feel like bawling, wrote a heartfelt reply (below). He encourages the little girl to pursue her dreams, and says they should hang out if she's ever in Seattle. Basically, he's totally awesome, which is reassuring considering how often NFL players seem to get arrested.
Here's his reply: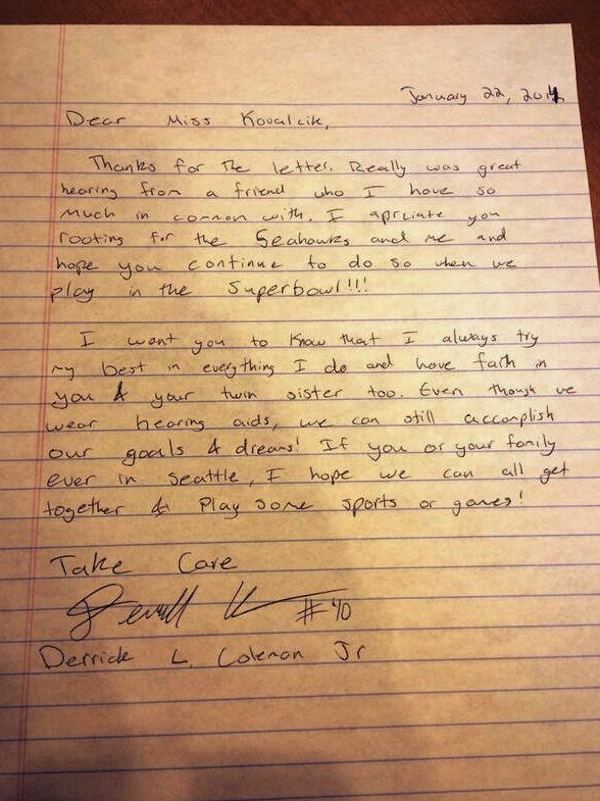 He forgot the year. NFL stars are just like us!
(by Shira Rachel Danan)