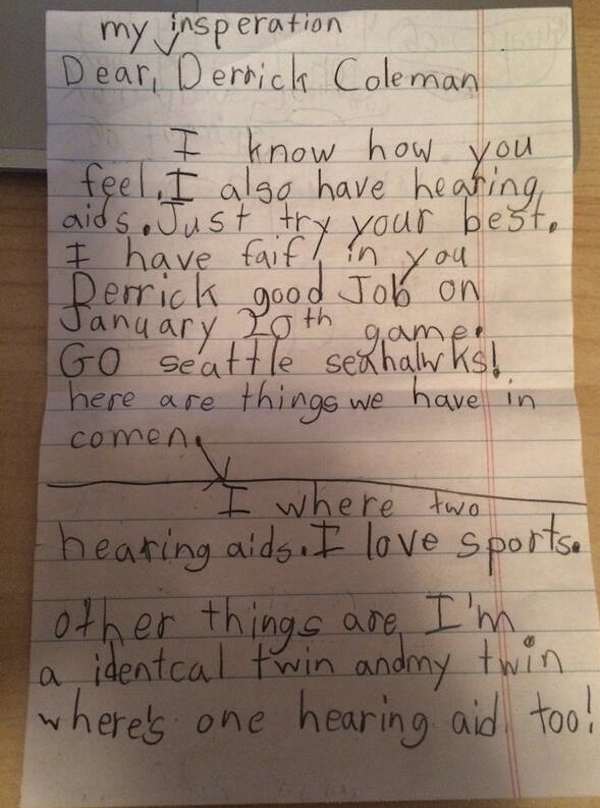 Some of the cutest misspellings of all time.
I don't care who you're rooting for in this year's Super Bowl, go Seahawks! Okay, fine. At least, go Derrick Coleman!
Coleman is a running back for the Seattle Seahawks, and the first legally deaf offensive player in the NFL. He's also a really nice guy, as evidenced by the fact that he took time out of his day to reply to a letter from a young fan. The girl, who calls Coleman "my insperation," writes that she, too, has hearing aids and that Coleman should "just try your best." Another thing they have in common is being sports fans, though only one of them made it to the Super Bowl this year.