He's a has-been actor with one dream left...
Tourists get knockout photo of Stallone atop 'Rocky' steps http://t.co/pTfeMUUlje pic.twitter.com/mQbNKq54Z0
— Action News on 6abc (@6abc) January 21, 2015
Philadelphia newbie Peter Rowe and two friends did the obligatory run up the Philadelphia Museum of Art's steps just like Rocky did, and they were rewarded not just with the excitement of getting to pretend they were that guy from that movie, but with the welcoming sneer of Rocky himself.
Rowe bragged to 6 ABC that Stallone told the guys, "You guys are fast. You're making me look bad," and then told the group to "look tough" before taking a picture with one fist up.
According to 6 ABC's Facebook profile, it looks like Stallone had been waiting up there to take pictures with fans for a while.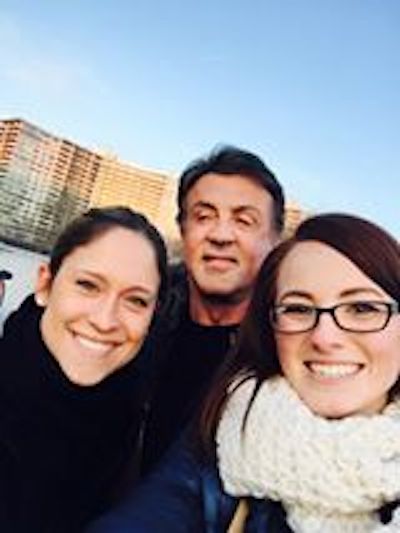 Please come talk to me. (via FB)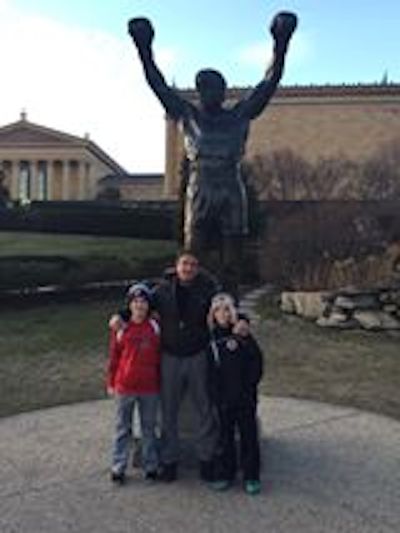 "That's me in the statue kids! Do you know who I am?" (via FB)
Aww, actors are so cute when they're getting attention.
If you wanted to meet people, Stallone, you should have talked to Travolta. He's got a great tip on hanging out in a gym at 3am.