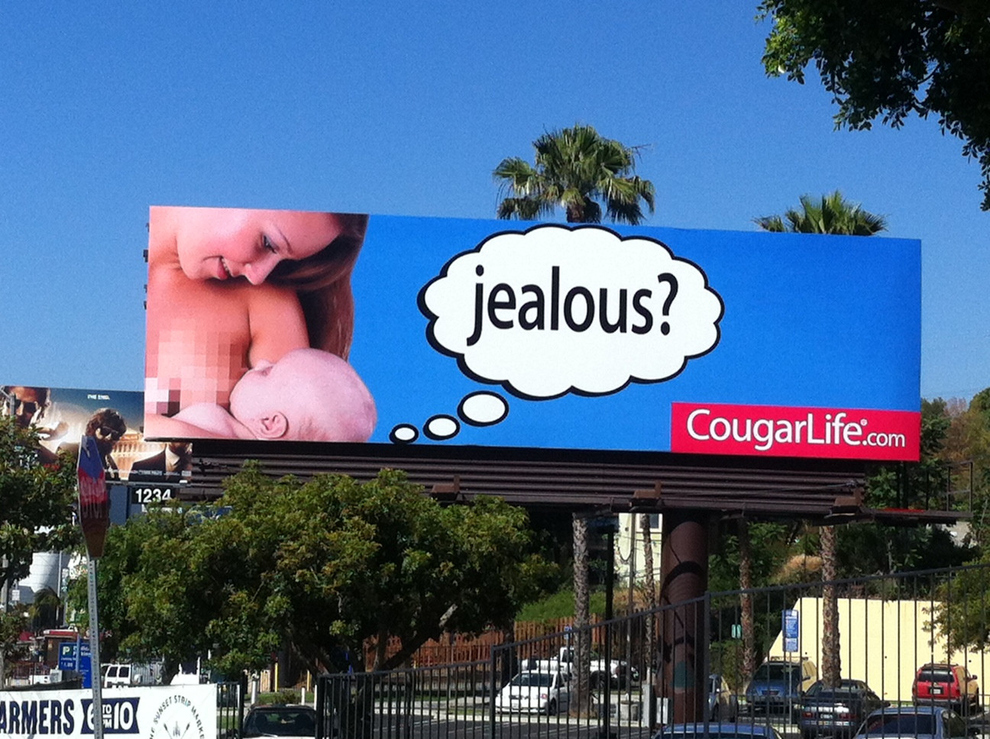 Not really, little baby. We'll stick with our fully-formed skulls, thanks.
Blech. Listen, there ain't nothin' wrong with breastfeeding. It's what they're there for, despite the fact that no one remembers that until they have a kid. There's also nothing wrong with older ladies or banging older ladies. It's awesome, as many online videos and websites and half of the American Pie movies would attest. What we would not like, however, is to think about a baby giving us the giggity-giggity look and having big sexual thought balloons whilst suckling at his/her momma's mammaries. That's a no-no. Also, CougarLife, like Ashley Madison or Adult Friend Finder, should be something that's discreetly advertised to us while we're already on the naughty corners of the web. Not while we're driving to work, or worse, driving to school with a carpool full of kids and their never-ending stream of questions. In closing, screw this ad and the one that came before it (below):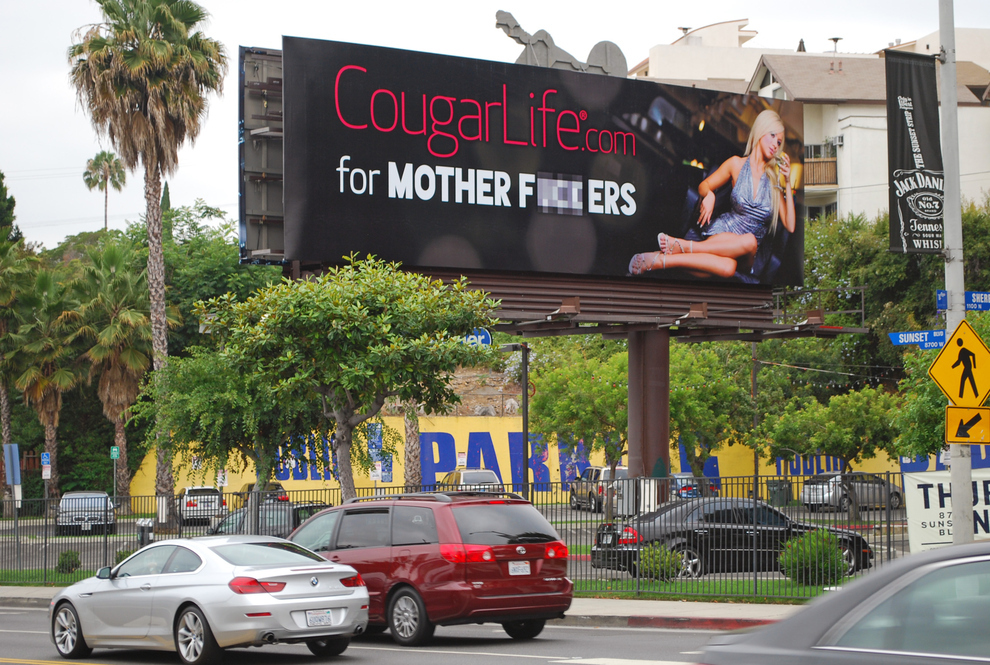 CougarLife.com - For skanky-old-ladies-in-skanky-glittery-dresses-f***ers.