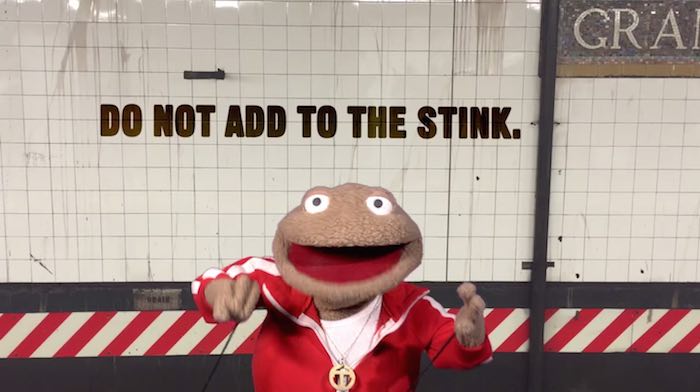 If this was metaphorical, it would still be great life advice. But it's not. The stink is real

If you're one of the 8.4 million people who live in the five boroughs of New York, or one of the extra 2 million people who commute into the city every day, you have no excuse for not already knowing everything in this video (not that most of you don't need it anyway). If you're not, there's still a good chance that at some point in your lifetime, you will be one of the 54 million tourists who visit America's finest metropolis every year. So, the odds are good that at some point you, too, will get the chance to ride the magnificent, smelly, wondrous marvel of turn-of-the-20th-Century engineering known as the New York City subway system. So, unless you want everyone in the greatest city in the world to think you're a total putz, watch this instructional video by Johnny T of Glove and Boots, and please, please, just don't add to the stink.
We cannot change this. We can only not add to this.
Amen.
(by Johnny McNulty)