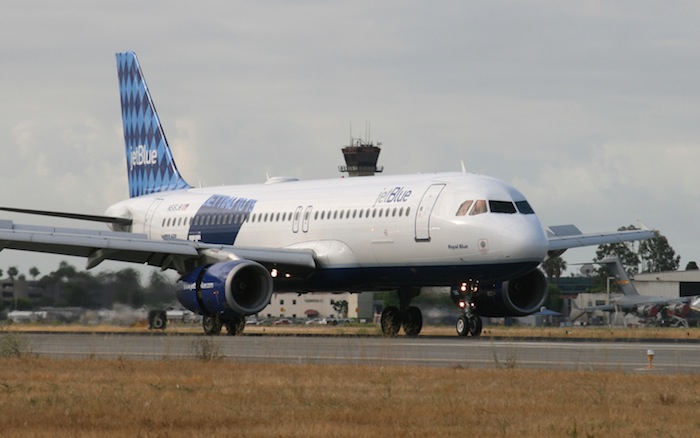 Tweet this pic and you'll pay!
Had enough of passengers freaking out over reclining seats? How about for a nice change of pace we take a look at one pilot's freakout over a passenger's perfectly understandable joke that had nothing to do with him at all. In fact, the passenger was reportedly only saying how he hopes he can get drunk on the plane, which is a very reasonable thing to hope for and no one should be penalized for such things.
According to what passenger Lisa Carter-Knight told WPVI News 6, when JetBlue flight 760 to Boston finally boarded after an hour delay in Philadelphia, another passenger joked that he hoped that there would be a fully-stocked bar on the plane, referencing his own desire to get plotzed after having to wait in an airport for longer than he wanted to. Perfectly human needs.