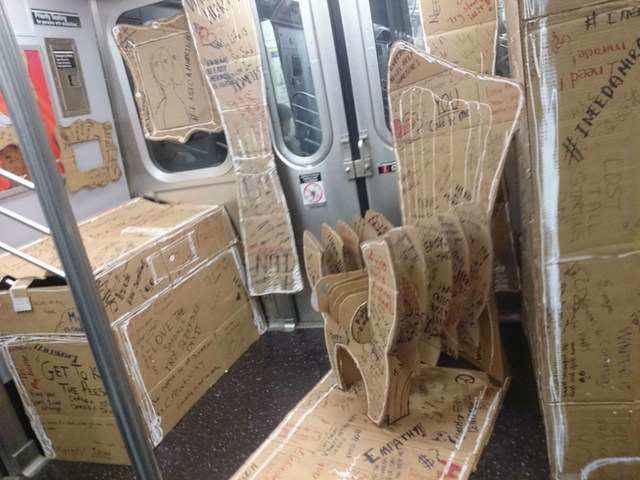 All a (card)board the train! (Via reddit)
It is unclear what is going on here. Is this a nod to the many homeless who are forced to make homes out of cardboard, or just IKEA's strategy to advertise a new line of even cheaper furniture made from the boxes that contained their already cheap furniture? Either way, the MTA just got a little META. 
The MTA's Adam Lisberg spoke to Gothamist about it, and he told them, "I don't know what the heck it is, but if it impeded any of our 6 million daily customers from getting on a train or finding a seat, it never should have been there in the first place."
My guess from the clearly visible word "Empathy," is that it is most likely a reference to the people who are in the unfortunate position of needing to sleep on the subway. Gothamist also notes the "furniture" is tagged with the phrase "Love the snow, try sleeping on it."
Here's a blurry photo a real-life new yorker captured of the setup.
Real estate in NYC is at a premium, and goes fast, so I've put the apartment up on Craigslist here.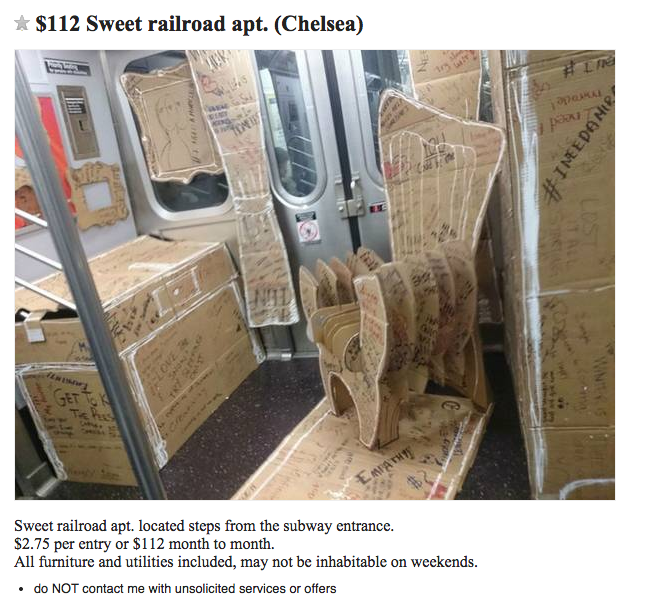 (by Myka Fox)