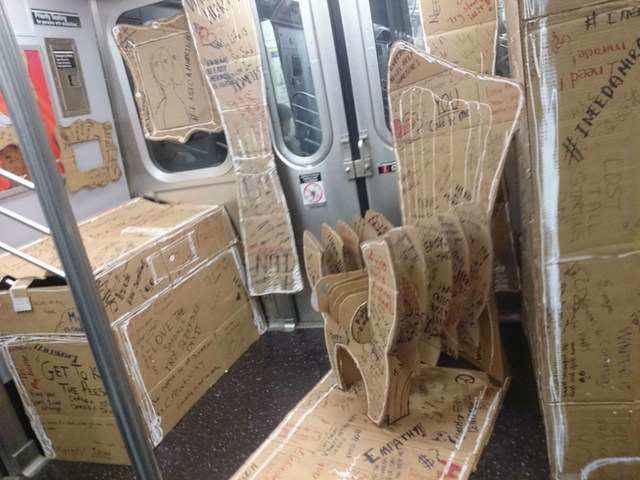 All a (card)board the train! (Via reddit)
It is unclear what is going on here. Is this a nod to the many homeless who are forced to make homes out of cardboard, or just IKEA's strategy to advertise a new line of even cheaper furniture made from the boxes that contained their already cheap furniture? Either way, the MTA just got a little META.
The MTA's Adam Lisberg spoke to Gothamist about it, and he told them, "I don't know what the heck it is, but if it impeded any of our 6 million daily customers from getting on a train or finding a seat, it never should have been there in the first place."