The Pizza Sweater lets you look as greasy on the outside as you feel on the inside.
Pizza's delicious and no one is going to fight us on that one. But for years, despite the efforts of the pizza lobby in DC, we've only been able to eat pizza even though so many Americans (at least a dozen) wish they could wear pizza as clothing. Thanks to the exploding online craftmaking scene, all those small designers who couldn't get their pizza clothes into Macy's can bring them straight to the people. We've put together a fashion show of pizza apparel (pizzapparel?) found around the web, gathering everything you need to cover your entire body in pizza.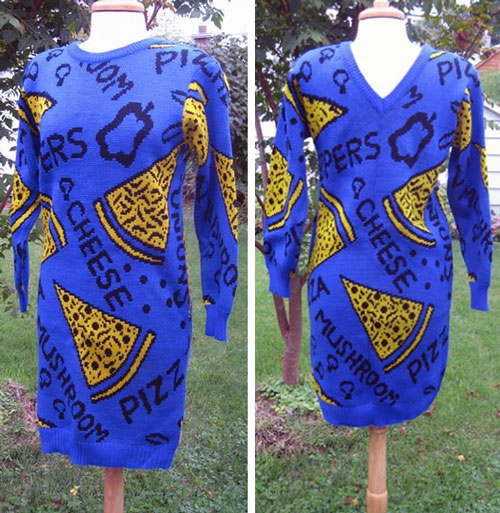 The Pizza Sweater Dress lets him know you want to burn the roof of his mouth (sexually).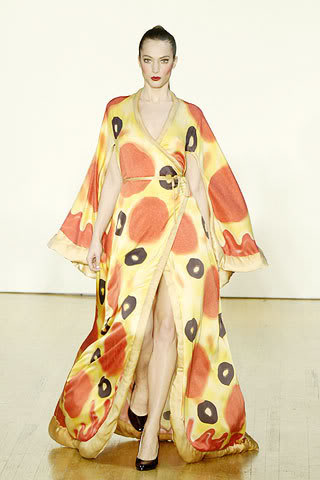 When you need to look more elegant, the Pizza Dress, now with black olives for your black tie event.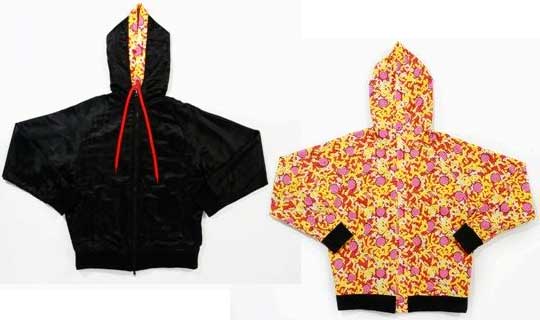 The Inside-Out Pizza Jacket. You can either go subtle with just a little pizza lining the hood, or wear it inside out when you want to go full-on, "Pizza! Am I right you guys?!"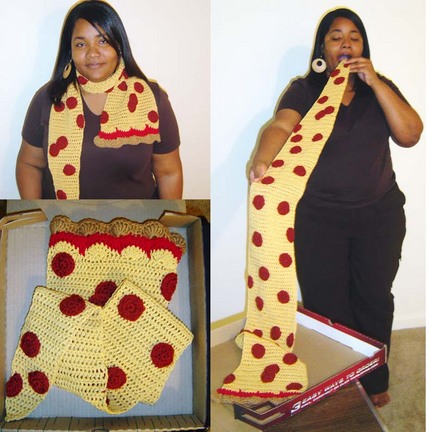 We'd all like to protect outselves from the cold by walking around with our necks covered in pepperoni, but there are laws against that. The Pizza Scarf is the next best thing!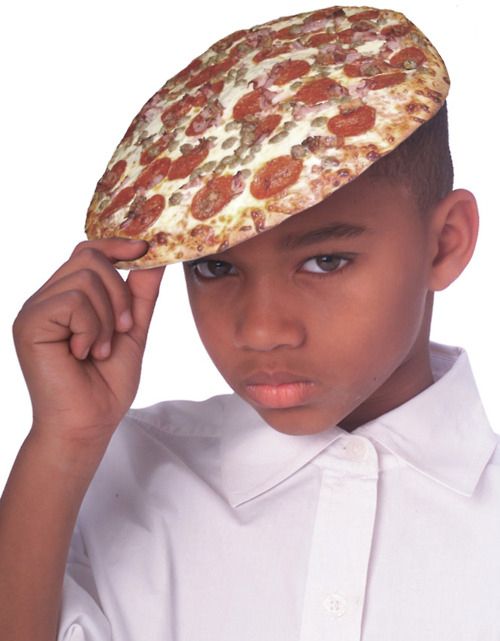 I'm sorry, are you a pizza poet from 1960's beatnik era Greenwich Village, or is that just a Pizza Beret on your head?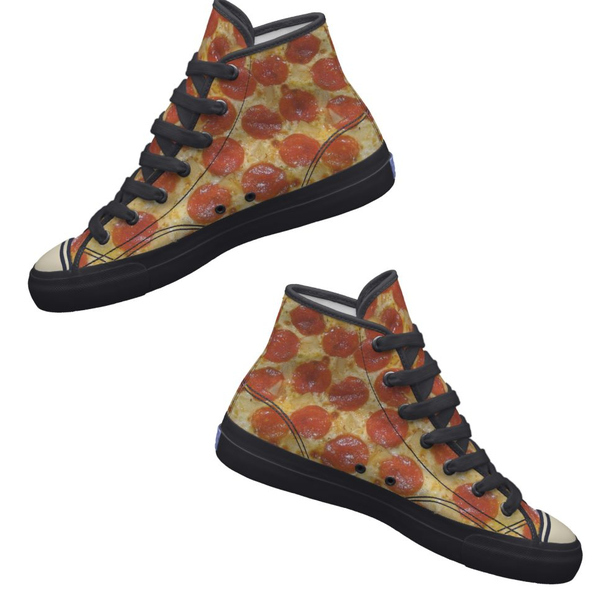 Pizza Sneakers. Because it's not fair that only foot fetishists salivate at the sight of your feet.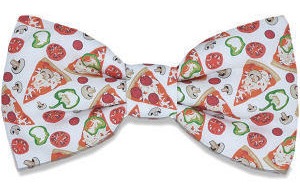 "Hey who's that super-classy guy? No, not the one in the boring black and white tuxedo. The one in the pizza bow tie who is probably about to juggle or something. He's sexy," is what the ladies will say when they see you in your Pizza Bow Tie.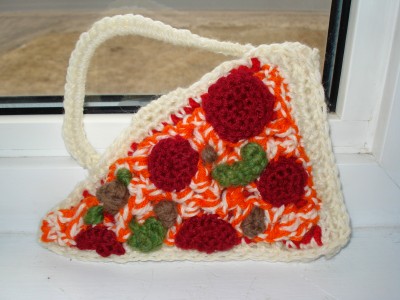 Note: The Crochet Pizza Purse cannot hold actual pizza without letting the grease and cheese pour out of the holes, so you have to get a box.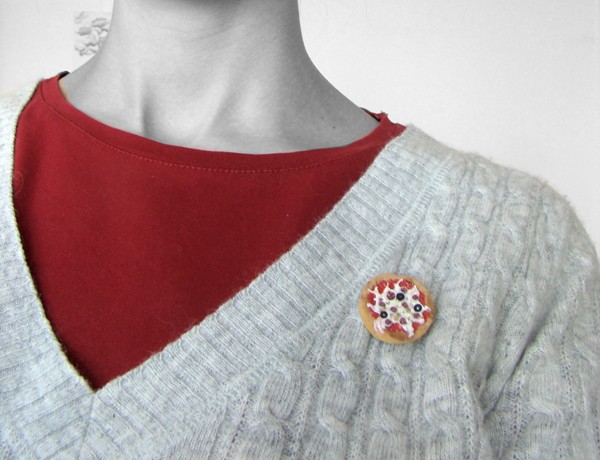 In a dystopic future, when pizza is banned, people will pin the pizza brooch on the inside of their jacket lapels, only revealing them when they think they've encountered a brother from the pizza resistance.