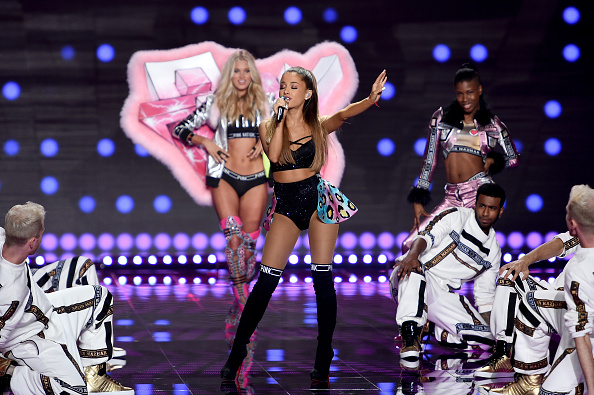 Look out, Ariana! (Via Getty Images)
Ariana Grande became an "honorary angel" last night for the Victoria's Secret fashion show in London, and not just because she dressed up in their "Pink" gear and sang for the fans. She also "almost died."

As you can see in these pictures, Angel Elsa Hosk keeps a perfect grin as she nearly takes out Grande with her monster angel wings. Ariana, out of sheer self defense, does not remain so poised.