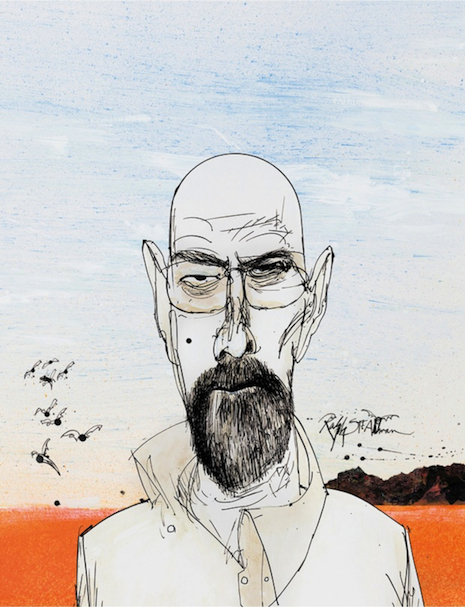 "This was bat country, before I put ricin in their flies."
Ralph Steadman is Gonzo art and Gonzo art is Ralph Steadman. The artist worked with author Hunter S. Thompson to illustrate his works and together they discussed and shaped each other's style until both Thompson's journalism and Steadman's ink drawings were called Gonzo—something directly from the point of view of the author full of "social critique and self-satire," which is a phrase I just cribbed from Wikipedia of all places. 
With Thompson having launched his ashes all over Aspen, Colorado, Steadman turned to America's next best-known crazed white dude prone to standing in the desert in his underwear while waving a large firearm: Walter White. With Breaking Bad wrapped up, it's time to release the special edition Blu-Rays, of course. So, show creator Vince Gilligan tapped Steadman to create six character illustrations for the DVD covers, one for each season. The Blu-Rays are going to be sold exclusively on Zavvi.com in February, but you can pre-order them now. Apparently, Season Four with the cover of Gus Fring is already sold out, so make a move if this is your kind of thing.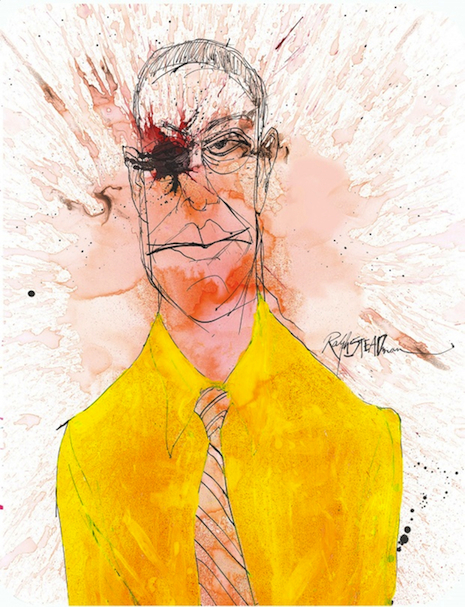 "My face is melting and I didn't even take any acid."
.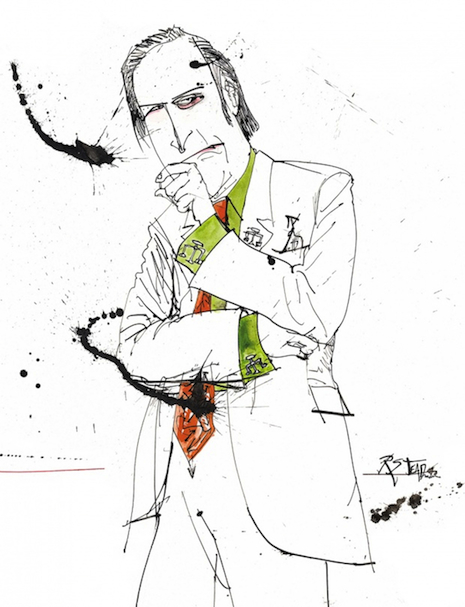 Thompson's lawyer was also known as Dr. Gonzo for managing their drug trips.
.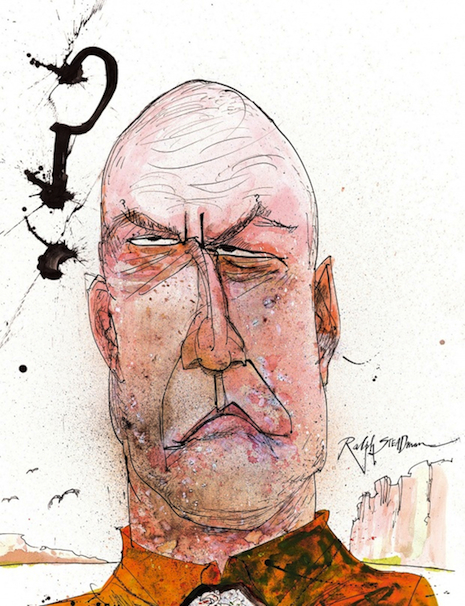 "Gomie and I were somewhere around Barstow, on the edge of the desert."
.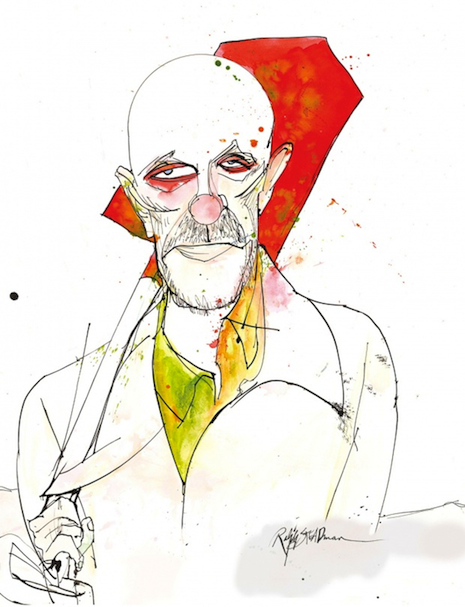 "No more half measures of amphetamines."
.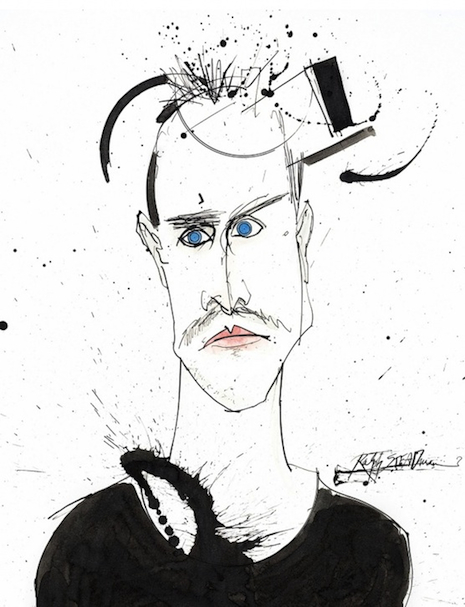 Still looks healthier than he did by the end.
(by Johnny McNulty)