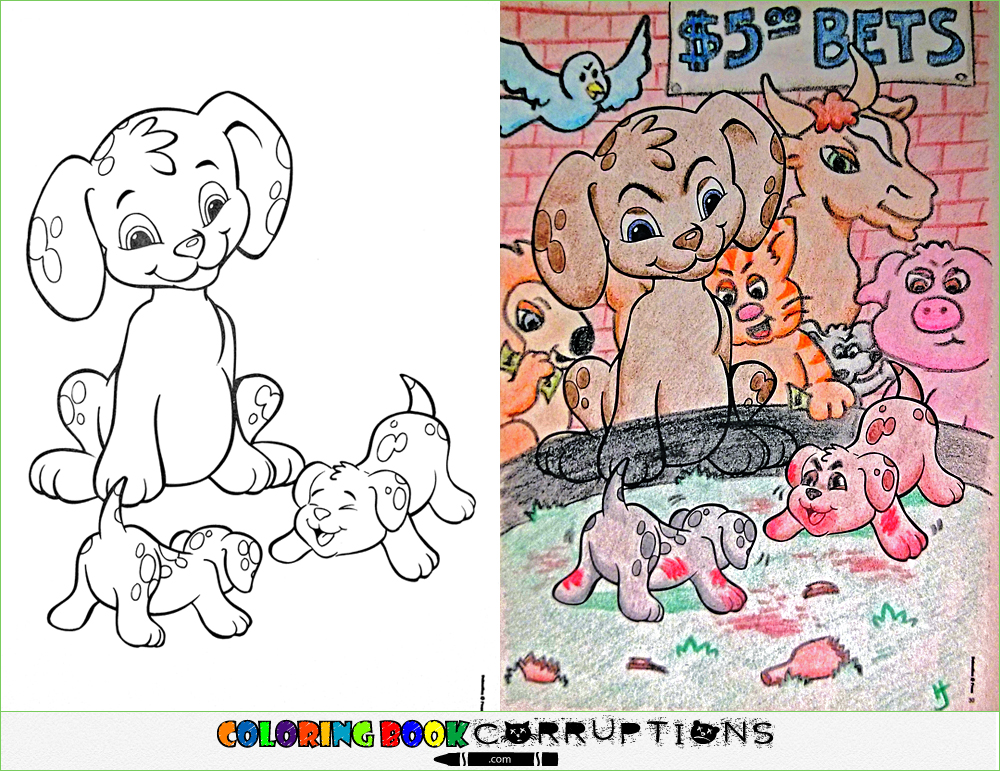 The terrifying backstory of how Clifford grew up to be so red.
(all images via ColoringBookCorruptions.com)
For the past few months, a little website called Coloring Book Corruptions has been permanently ruining our fond memories of drawing friendly creatures in coloring books, and the Internet has been loving it. The site's creator, who does design by day, discovered his or her new pastime while visiting their (presumably) young cousin, whose coloring books featured animals that seemed just weird enough to demand corrupting. Since then, the site has been growing daily with new crayon abominations, both from the creator and from redditors who submit their versions on r/ColoringCorruptions. 
So, browse these fun and cartoonish nightmares and then submit your own, and they might just be preserved so that future generations might lose their innocence, too.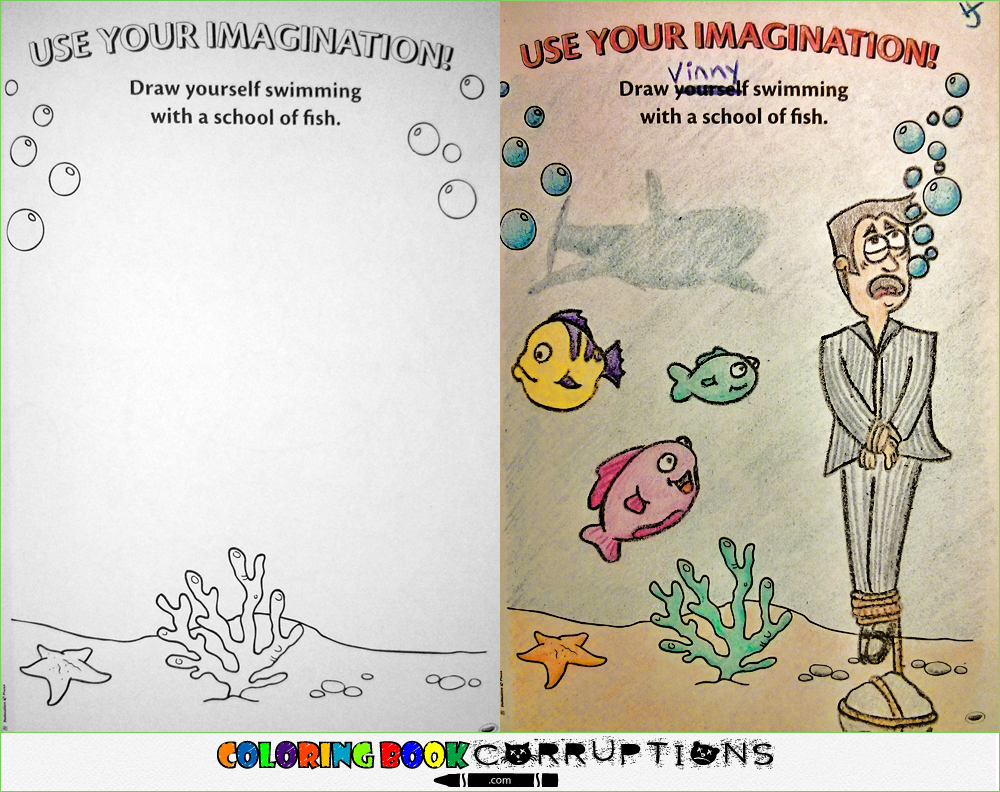 That pink fish is a real sicko. (via)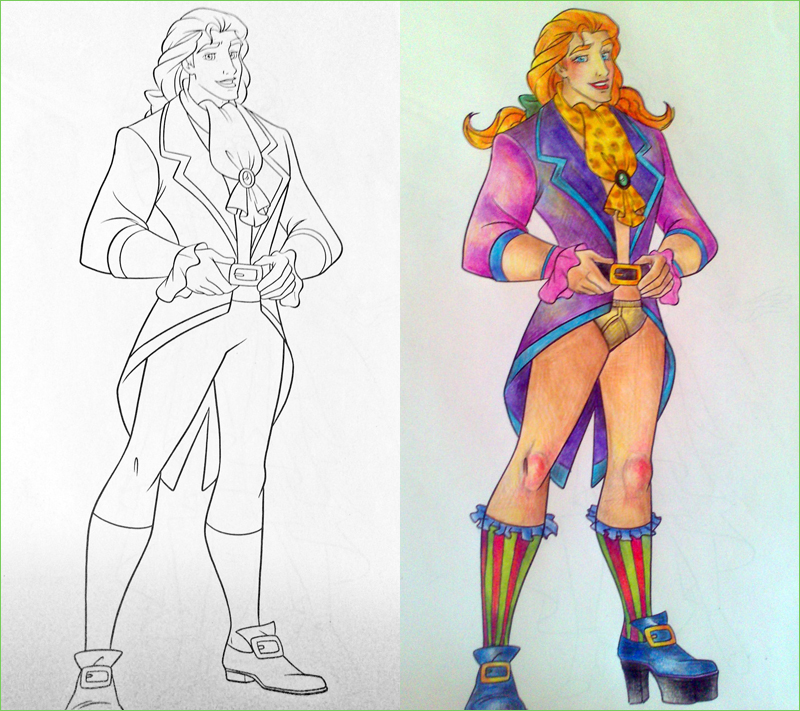 That whole "Beast" thing was really just deep denial. (via redditor ladymarie1)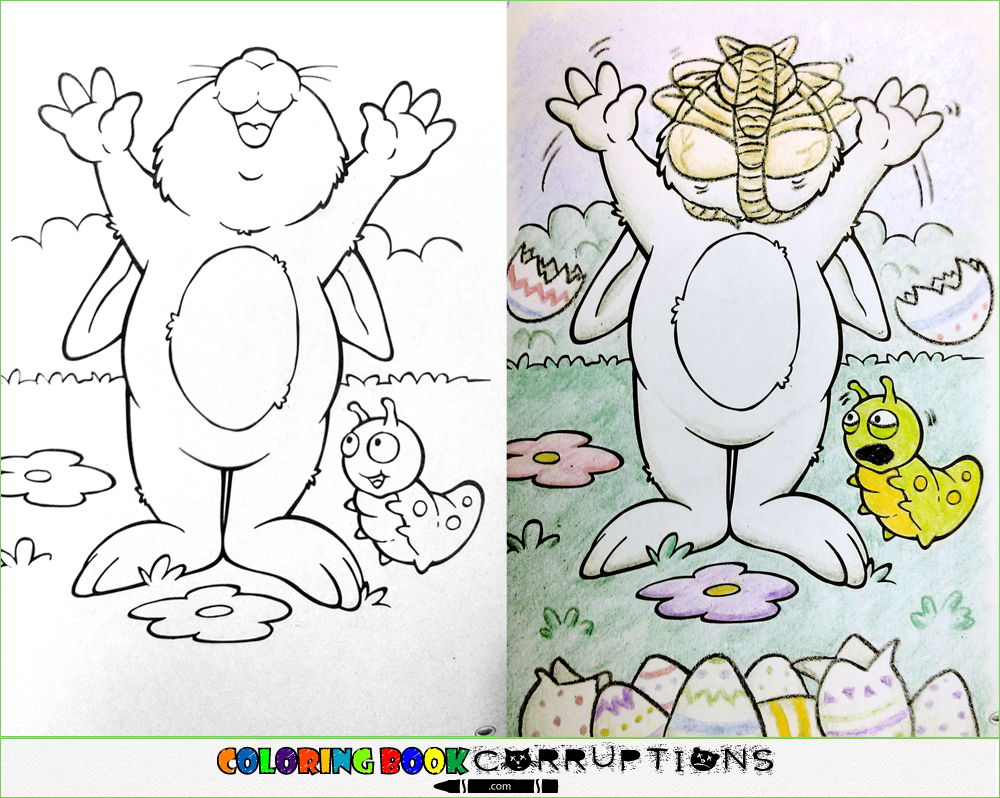 Also, the caterpillar was really a butterdroid the whole time. (via)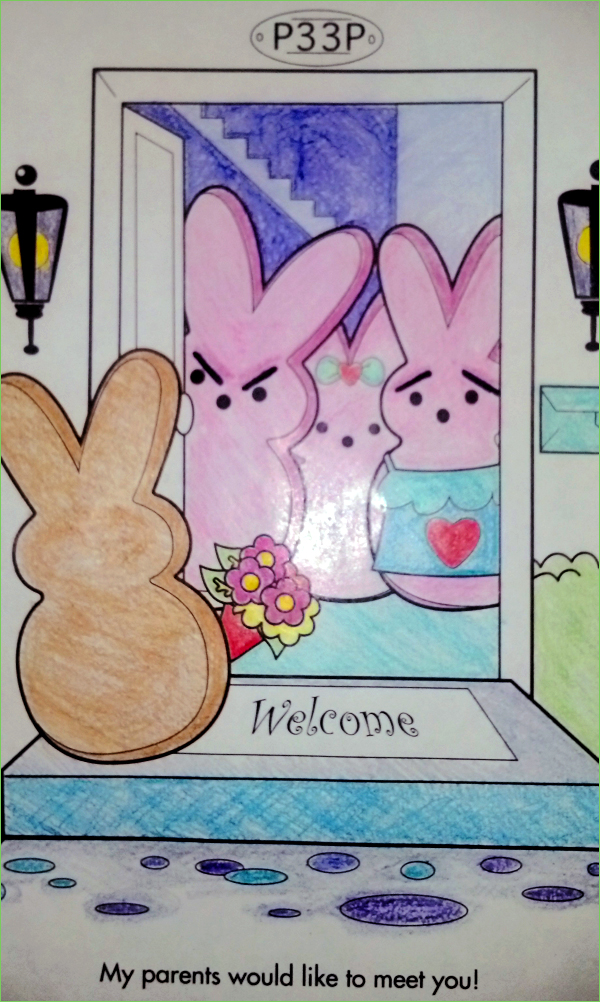 Teachin' kids about the harsh world of peepism from an early age. (via redditor nage82)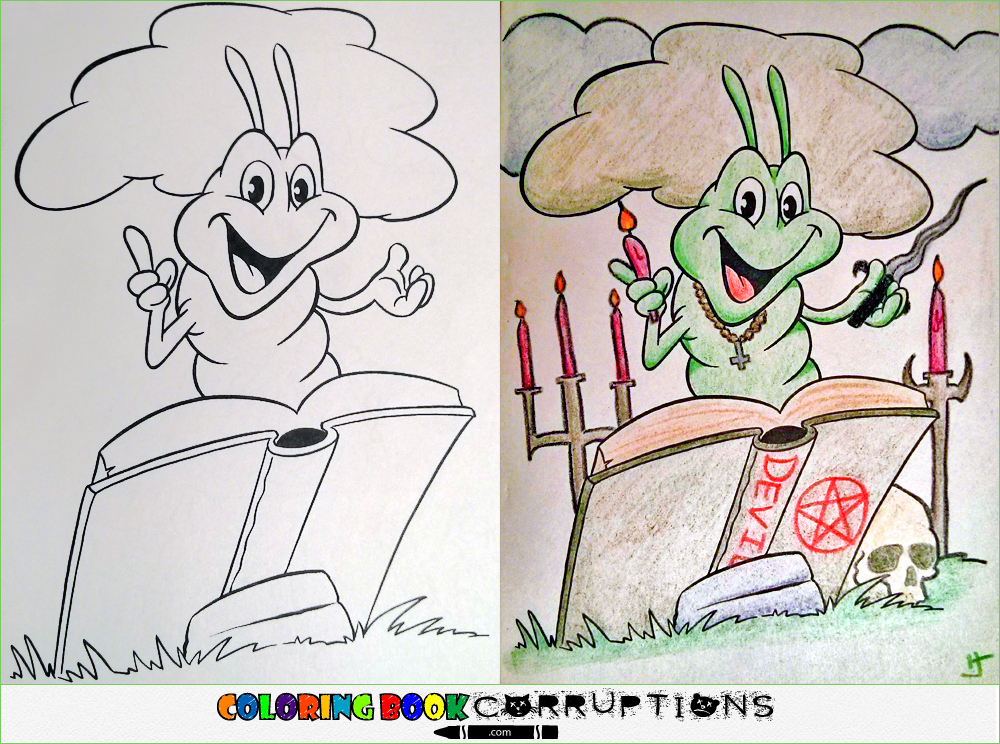 OK, he wasn't a butterdroid, but I knew that that caterpillar was messed up somehow. (via)
Poo is having a blast at the outdoor music festival, even though he's a mile from the stage.
(via redditor ladymarie1)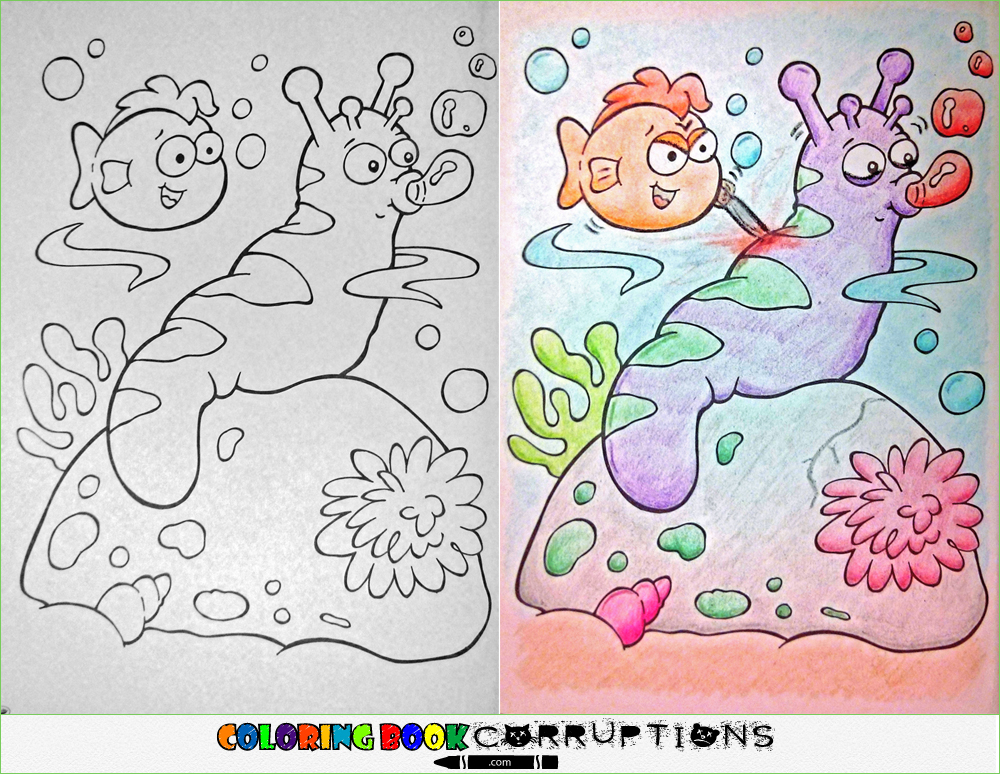 If you only learn one art lesson from all of this: it's all about the eyes. (via)
Check out way more night terror fodder over at Coloring Book Corruptions.
(by Johnny McNulty)