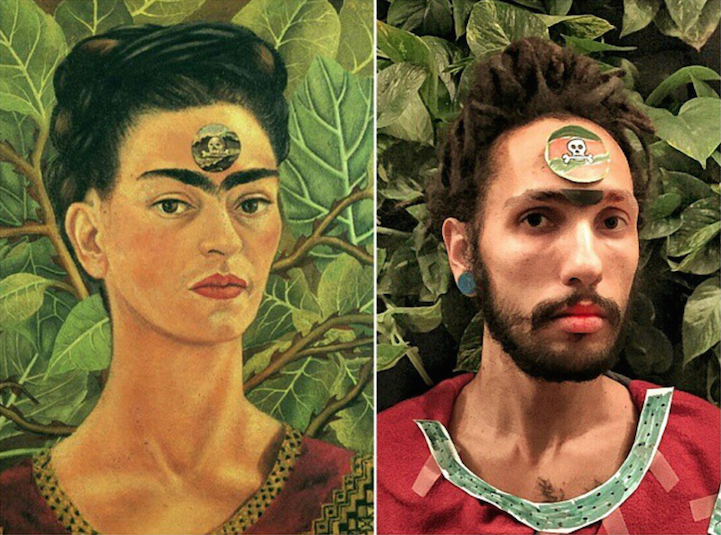 Thinking About Death, 1943, Frida Kahlo. Seems more like he's thinking about pirates. (via)
In theory, the employees of the website-design company SquareSpace should be busy helping people from around the world create great-looking websites that will accelerate their brand or whatever the buzzwords are these days. In practice, they apparently have some free time on their hands. Enough, in fact, that employees Francesco Fragomeni and Chris Limbrick were able to start their own little art project by using stuff they came across in the office.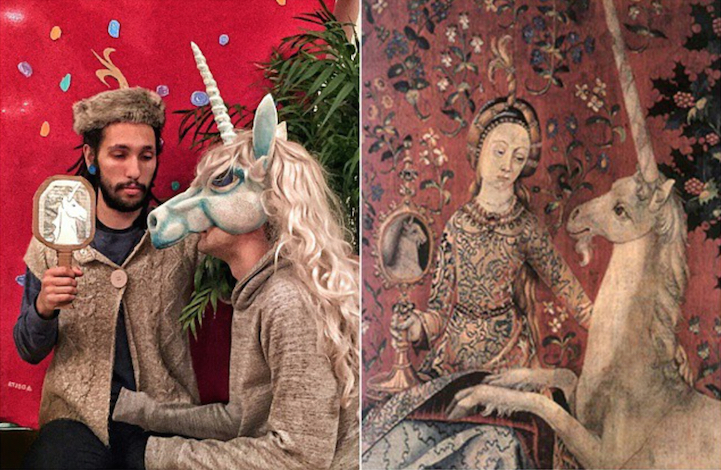 Lady and the Unicorn: Sight, c.1500, unknown artist. An unknown artist who was crazy. (via)
The project, called Fools Do Art, has only two rules: 1.) Everything used in the photos has to be found in the office, and 2.) Photo manipulation and editing is limited to what can be done on a phone. So far, that doesn't seem to have limited them much at all.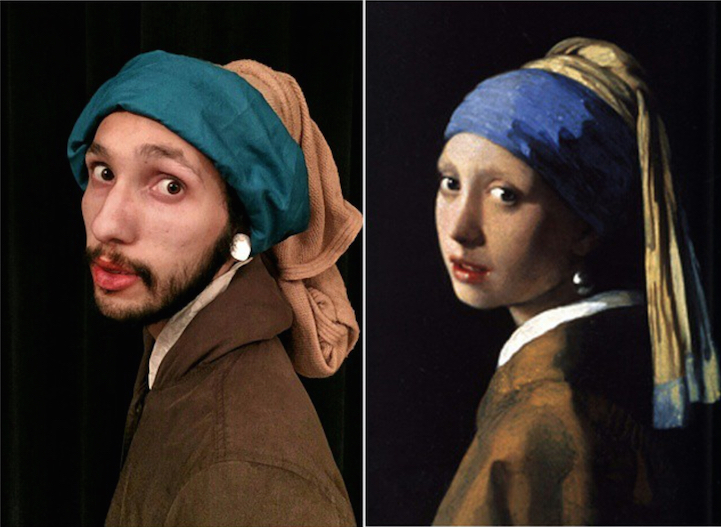 Girl with the Pearl Earring, 1665, Johannes Vermeer. Guy with what might be Kleenex. (via)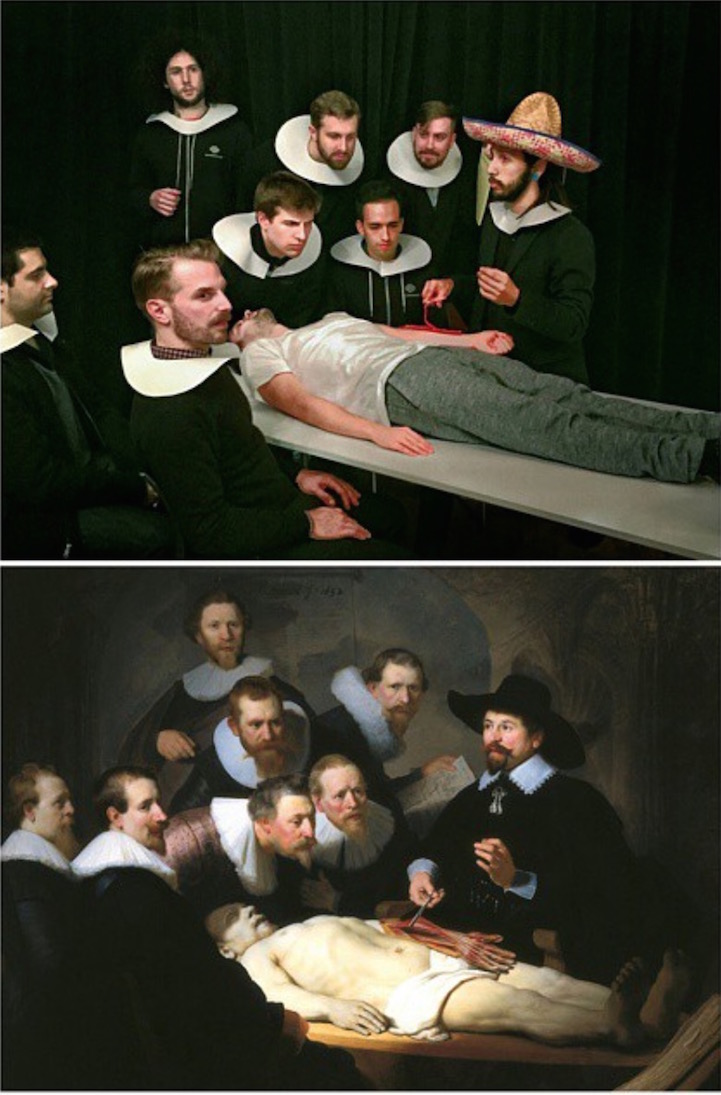 The Anatomy Lesson of Dr. Nicolaes Tulp, 1632, Rembrandt.
Meanwhile, no one at SquareSpace is answering their email. (via)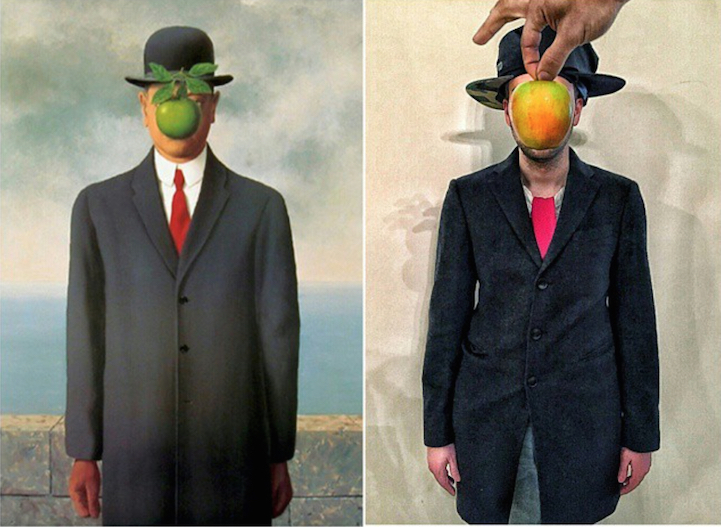 The Son of Man, 1964, René Magritte. And the son of (presumably) a man and a woman. (via)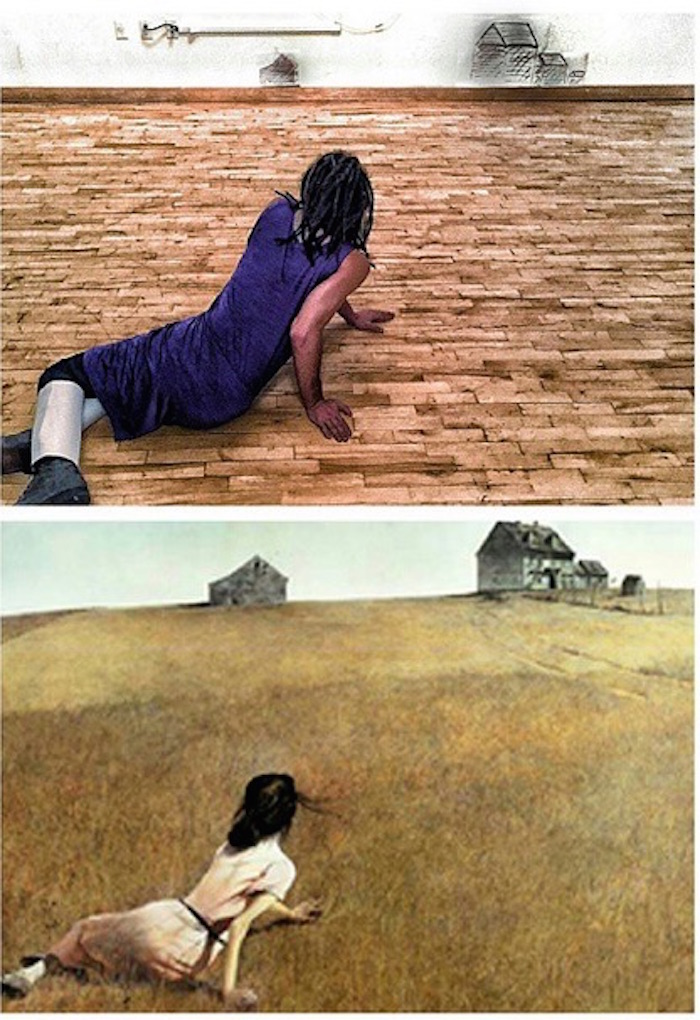 Christina's World, 1948, Andrew Wyeth. And this dude's square space. (via)

Follow Fools Do Art's Instagram for more images and to check out the stuff they produce in the future.