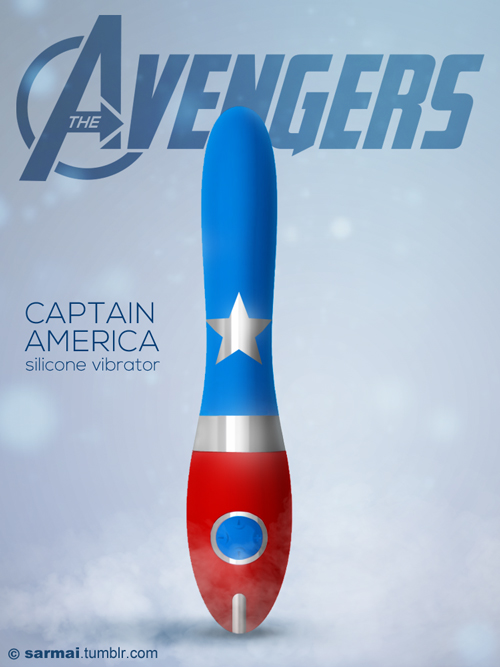 Good old-fashioned American fun.
"Some assembly required" takes on new meaning with artist Balazs Sarmai's titillating depictions of Avengers-themed vibrators. He posted these, saying "geek girls, today I made something special for you." So, geek girls and non-geek girls (and boys), rejoice! Now you can imagine you're imagining being sexually stimulated by a superhero. Every team needs a captain, and every vagina needs one of these.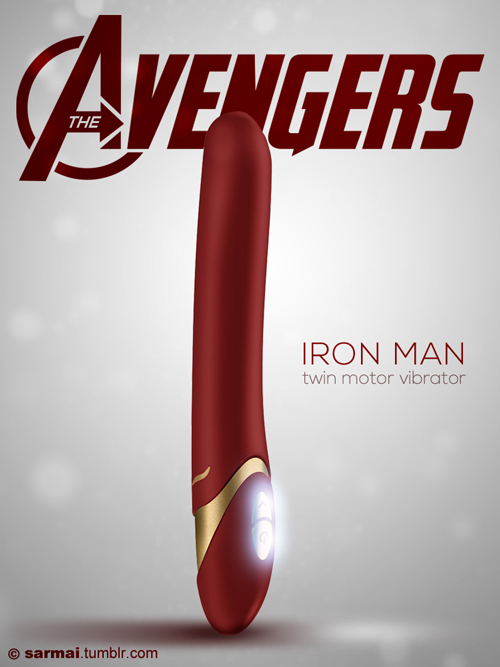 Pierces even the most powerful suits of armor.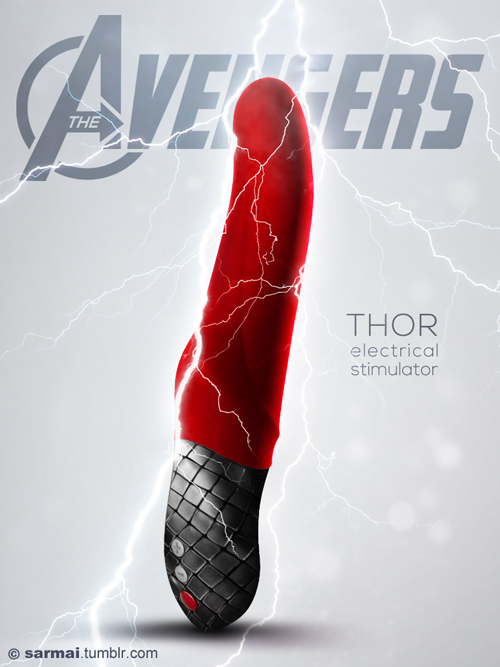 Caution: do not use in the bath.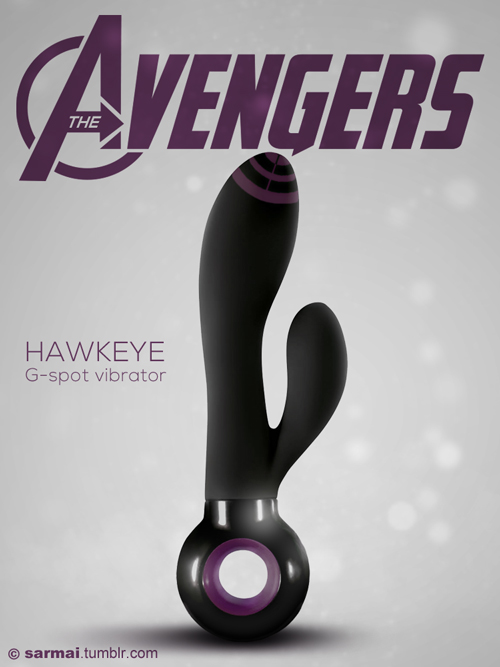 Its aim is true.