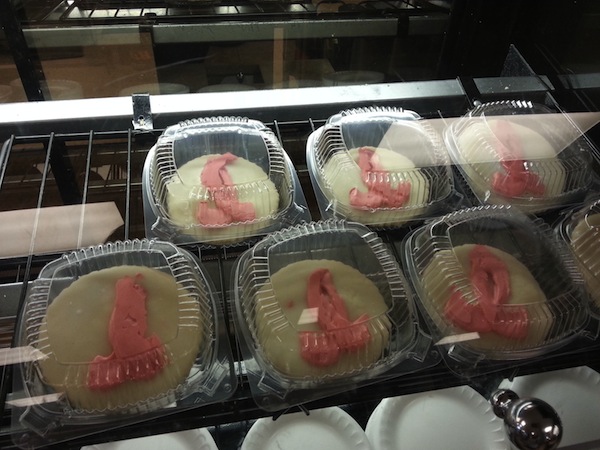 Were you aware?
The only thing funnier than things that accidentally look like penises is ridiculous ways to spread the word about Breast Cancer Awareness Month. Combine the two, and you have the delicious-looking penis cookies above, which showed up in redditor minidrc's college cafeteria this month.
Or are they penises?

Perhaps we all need to be a little more aware of the fact that, when drawn with frosting, penises and vaginas look very similar indeed.