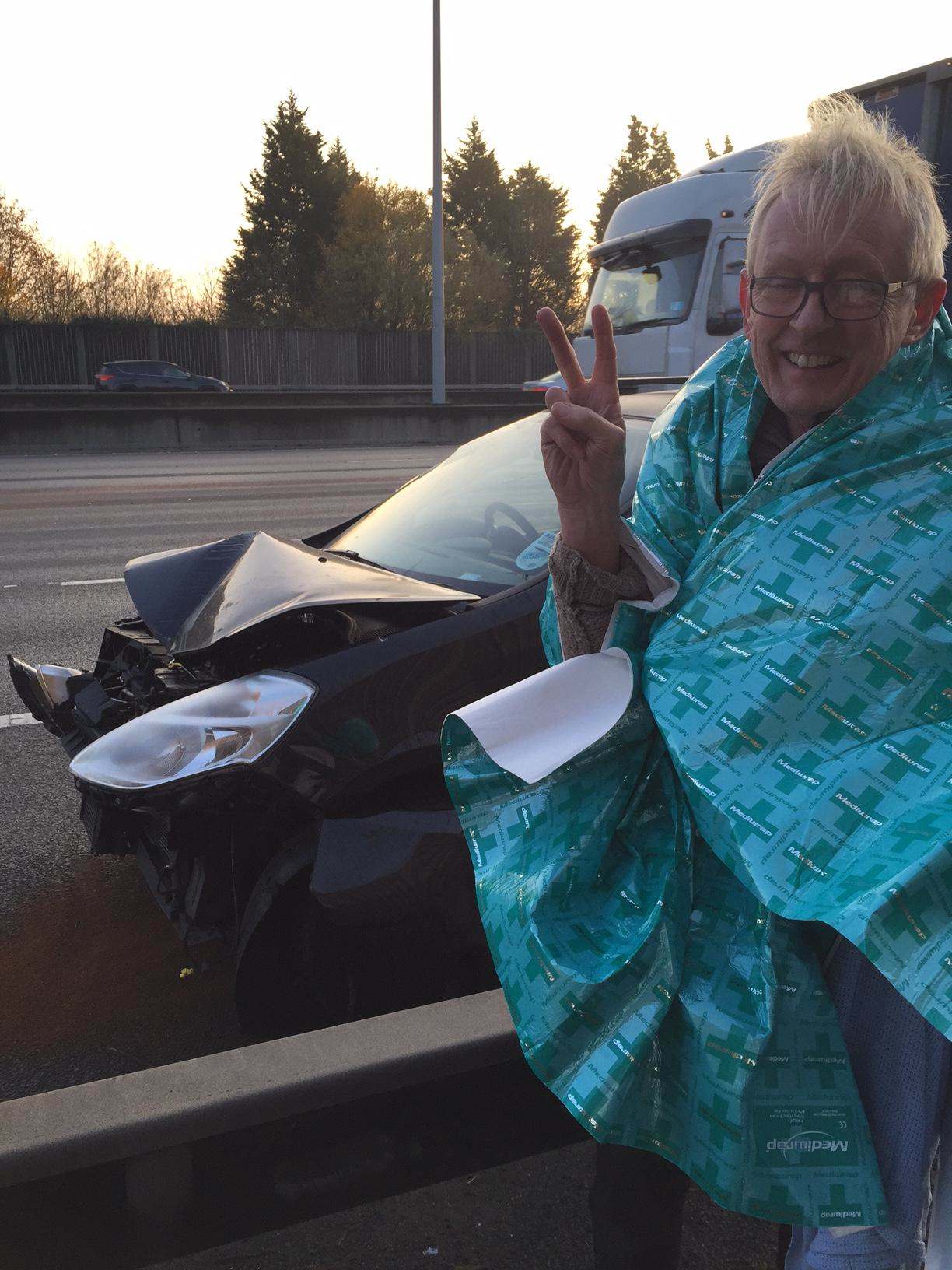 What a rush!
He just sent a text with this picture, details be damned.
When dad talked to his son, redditor beckhamesque, on the phone, he said, "Yeah I guess I should probably be dead," and then laughed.
He laughed. He laughed in the face of death, because beckhamesqe's dad is a total badass.
As beckhamesque tells it, what had happened was, Rad Dad was in the "middle lane next to the truck, and it just pulled out into him. Front of the car got pinned underneath and dragged for about 50m before popping out again. At which point the driver still hadn't seen him, and hit him again."