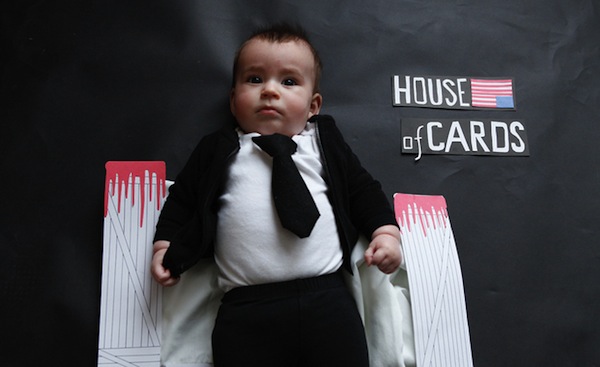 He and his wife need to go for a crawl and let off some steam.
Karen Abad is a director of photography and all-around crafty person. Recently, while visiting a friend with a new baby girl named Olive, Abad and her friend decided to dress Olive up like popular TV characters to keep themselves occupied on a rainy day. Olive was a great sport, except for the fact that she kept smiling too much. Heisenberg does not giggle.
See more of Abad's work on her tumblr.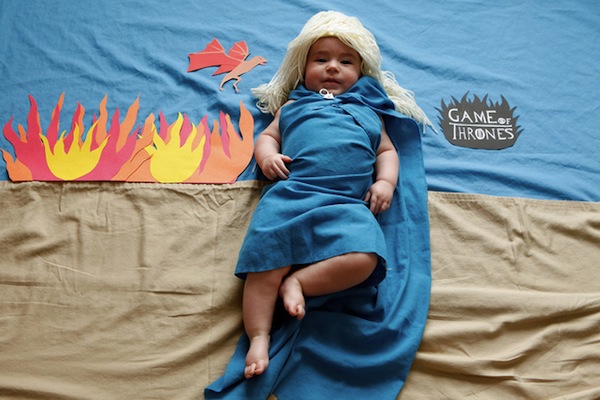 A big poop is coming.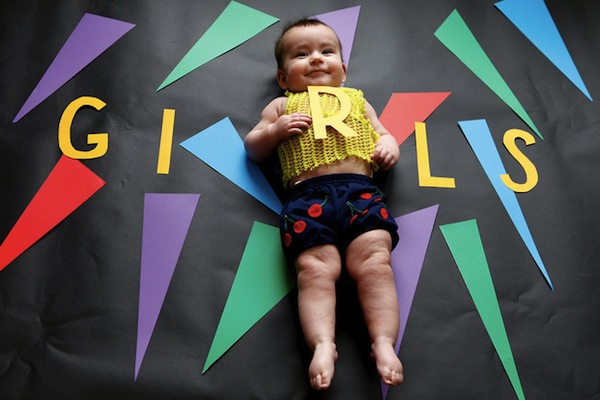 She's not afraid to show off her chubby legs.

A baby with HBO Go is a happy baby.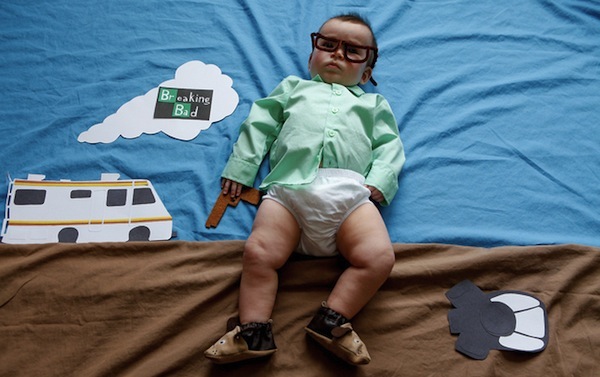 Is it wrong to make money for your family manufacturing illegal pacifiers?
(by Shira Rachel Danan)