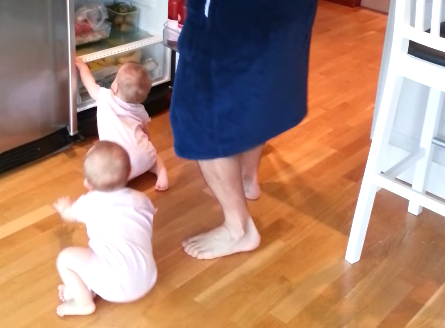 Adorably annoying.
I feel bad for this guy here. Looks like he's got a real baby infestation problem. Take a close look at this video, and you'll see that he can barely open the refrigerator long enough enough to get his breakfast ingredients before the thing is swarming with babies:
You see, that's how babies behave once you let them in your house. They're extremely intuitive creatures—they always know exactly where you don't want them to be.
Unfortunately, once you find yourself with a baby infestation like this, you can't ever really get rid of it. The best you can do is be patient for about 12 or 13 years until they start molting into teenagers. After that you'll barely see them at all. Though, the smell will remain.
(by Dennis DiClaudio)