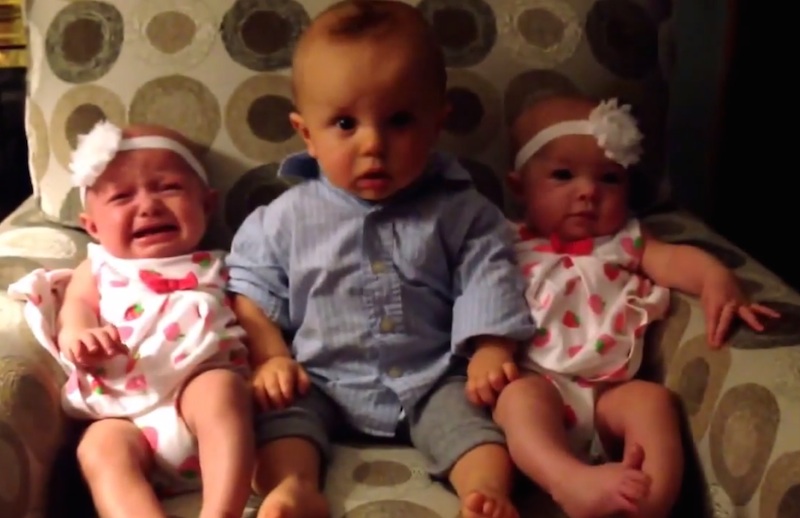 "What kind of wizardry is this?"
At an age when your mind can be blown by a game of "got your nose," the world is a magical, confusing place. So it's no wonder this baby boy seems to have trouble wrapping his soft head around the idea that he's somehow being bookended by the exact same human. Usually when a baby is confused, he can look to the adults in the room for some guidance on how to deal with a new situation. But with every grown-up in this room busy laughing and filming the baffled tyke, it's up to him to try and make sense of the situation.

Despite being slightly freaked out by his surroundings, he does a really good job of keeping it together. A skill that will serve him well in the years to come.
(by Jonathan Corbett)