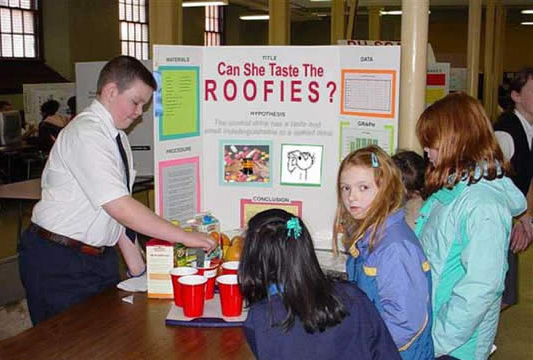 Shows how dumb kids are, all that really matters is if she remembers tasting the roofies.
Let's face it: elementary school science fairs are boring, stupid and, unless you classify having your parents build you a paper mache volcano while you sit idly by cramming Hot Pockets into your gaping maw as "science," they're really not all that scientific, either. Now, having said that, just because kids are too inept to find ways to captivate adults with their pointless tri-panel displays doesn't mean adults with access to Photoshop aren't able to spice them up a little. Or at least we think that's what's going on here. In all honesty though, given how frightening most children are, there's a decent chance some or all of these are real.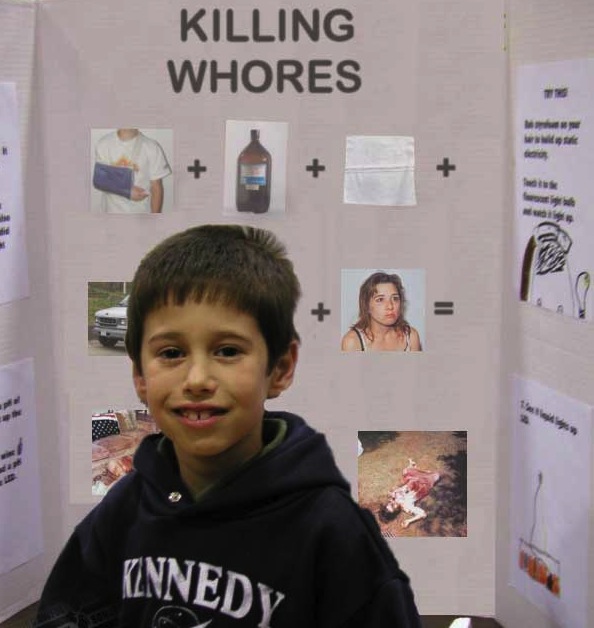 You left bribing her pimp out of the equation, idiot.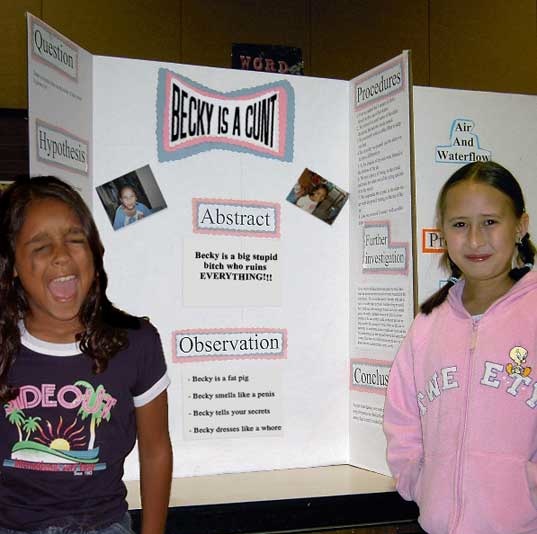 Nice job making your conclusion the title of your project.
Have you ever even heard of the Scientific Method?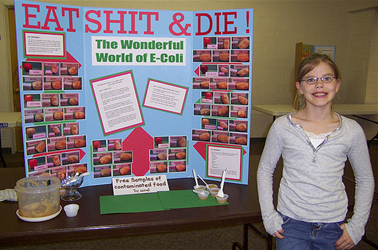 You don't always die from eating s**t, dummy. Haven't you ever seen German porn?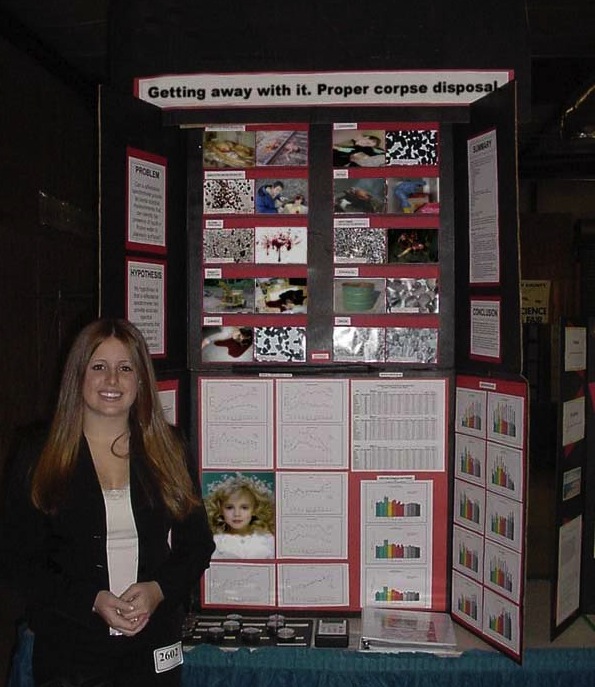 Not bad, but where the hell is fire on this list?
 

Holy hell are you stupid.
AIDS is also the drug addict and slut plague. Ever seen Forrest Gump?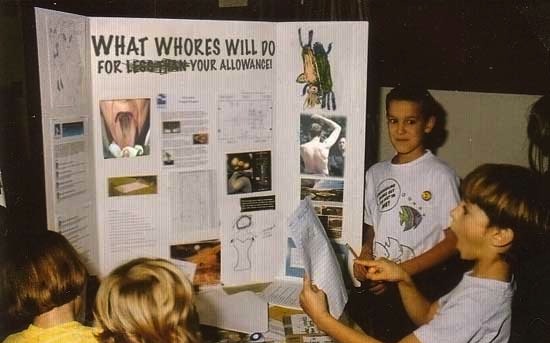 Nice try, but a truly smart kid would want to know what whores will do for free.
 

No 500 ML titration beaker? Have you ever even cooked meth before?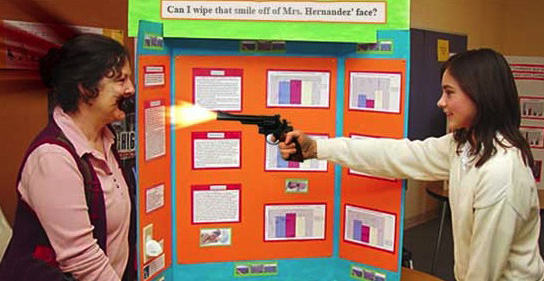 See, this is why kids shouldn't be allowed to play with guns.
A shotgun would have worked better.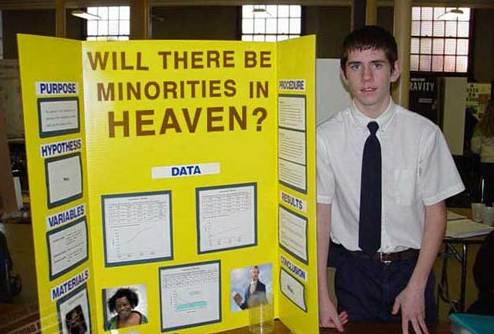 Alright, who let the home-schooled kid in here?