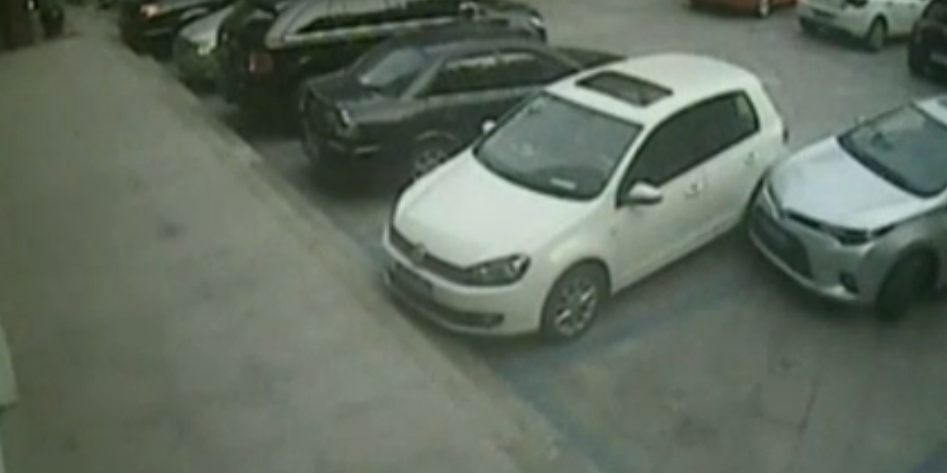 Cut the wheel! Cut the goddamned wheel! (via NBC News)
It's not often that you see someone operating a vehicle and you think, "I really hope that driver is drunk." But it applies to this video below. If the driver of this silver Hyundai is sober, everyone needs to get the hell off the road right now. No one is safe.
This security video, recorded in China, of a driver's ten-minute long attempt to back out of a parking space, has already gone viral. The driver hits the neighboring car 15 times, prompting Chinese media to identify him with the distinction of "Worst Driver In China."