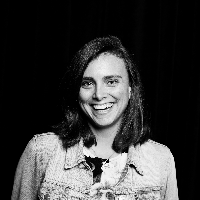 Filed by Catherine LeClair

|

Feb 01, 2017 @ 10:41pm
On Wednesday, Donald Trump tweeted about a refugee resettlement agreement that the U.S. has with Australia, under which 1,000 refugees who originally sought asylum in Australia would be relocated to the U.S. Or, as Trump eloquently put it:
This came after a tense call on January 28 with Australia's Prime Minister Malcolm Turnbull (apparently before Trump had "studied" the deal), that only last 25 minutes of the allotted hour before Trump abruptly hung up, Bloomberg reports. On the call, Trump referred to the resettlement agreement as "the worst deal ever." What's crazy to everybody is that Trump is managing to mess things up with Australia, the most chill ally we have. I know that not all Australians surf, eat Vegemite, drink Foster's beer, and are Hugh Jackman, but dang, I can't think of a place much more down to hang than Australia. And yet somehow, we found ourselves having beef with the place that gave us Men At Work.
Anyway, here are some of Twitter's best reactions to the news that Trump blew it with the Land Down Under.