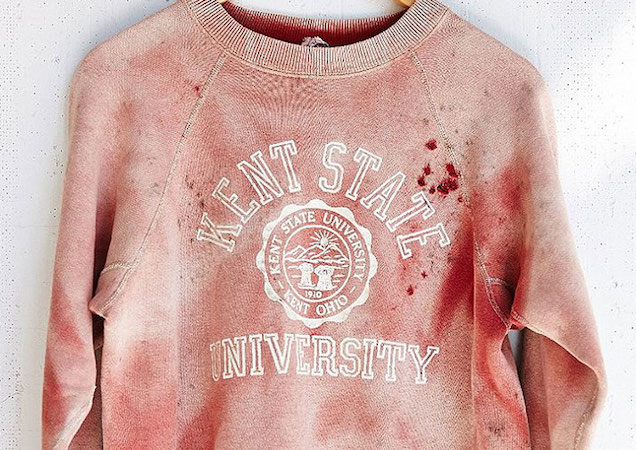 Cute! (Via UrbanOutifitters.com)
Forget what you saw at Fashion Week. If Urban Outfitters has anything to say about this season's latest fashion trends, everybody who's anybody is going to be wearing macabre reminders of college students being murdered by the National Guard. That and skinny jeans. Skinny jeans, always and forever.
This one of a kind "vintage" item, complete with fake blood spatter (and probably even faker distressed cotton), was being sold on UO's website for $130.