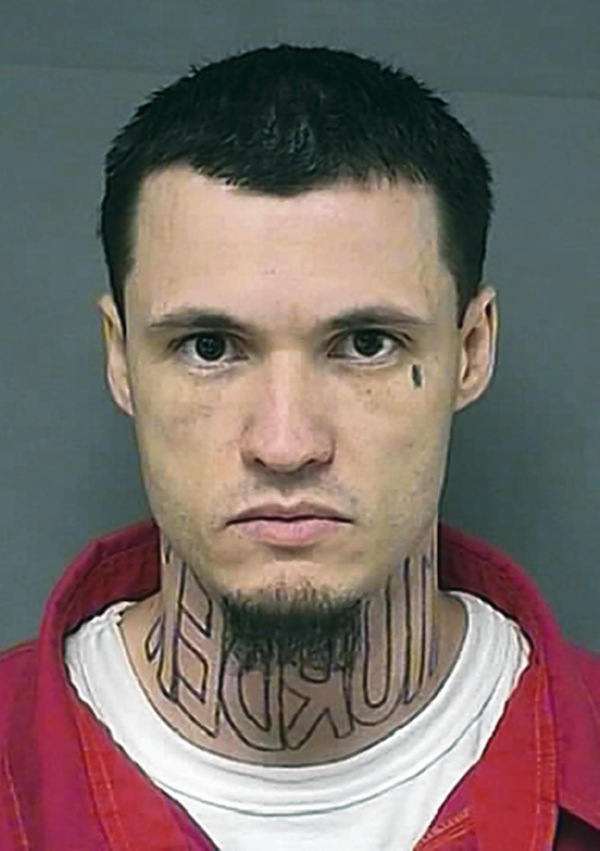 Could be worse. He could have gone with "GUILTY."
It's hard for a jury to remain impartial, harder still when the guy on trial has the crime he's being tried for written all over his neck.
At some point in time, Jeffrey Chapman decided to have the word "MURDER" tattooed backwards across his neck. Not a big deal, we all like to be reminded of our favorite things every time we look in a mirror. But in a wacky coincidence, Chapman is about to be put on trial for the 2011 murder of Damon Galliart, whose body was found by hunters in a ditch in Great Bend, KS. What are the odds?