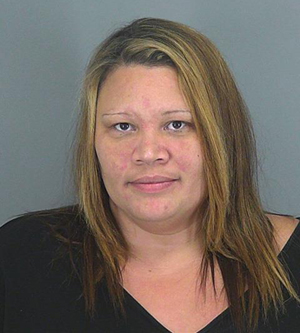 Fact: Naming your child Misty Lee dramatically increases the chance she will grow up to be a woman who shoplifts vibrators from Spencer's Gifts. (via Spartanburg PD)
Misty Ann Lee, 38, from S. Carolina was trying to steal a vibrator from Spencer's Gifts when diligent (dildo-igent?) manager Dawn Hamilton pulled the (butt) plug on the operation.
Apparently, Hamilton observed Misty nab the knob in the "love section" and take it over to the "t-shirt cube," where she hid the pilfered penis behind a young child she was pushing in the stroller.
Hamilton confronted Misty Lee about the crime and took the vibrator back. Misty acted like she didn't know what was going on and left the store.