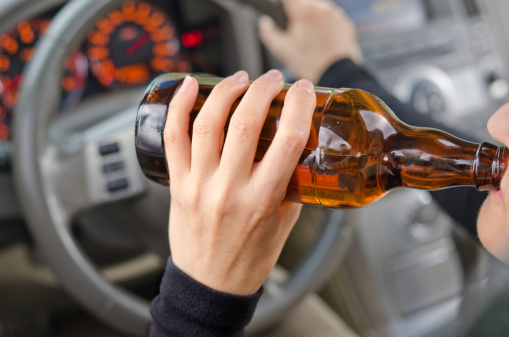 Bars or bust. 
A 39-year-old woman in Michigan thought she was driving to a bar, but instead drunk-drove herself directly to jail. 
Patrol units said she was backing up into the parking lot of the sheriff's office trying to convince her boyfriend to get back into the car. The reports don't say why he had gotten out of the car, so we will just have to assume he was either scared to be in a vehicle with a drunk driver, or he was just really excited to get into the bar first. 
According to MLIVE:
"Police said the 39-year-old woman pulled into the parking lot of the sheriff's office shortly after 2 a.m.  Patrol units observed the woman as she began backing up in the parking lot while trying to convince her boyfriend to rejoin her in her vehicle. The woman later admitted to police that she had just left a bar in town and had thought she was pulling into the parking lot of another bar when she arrived at the sheriff's office. " 
A deputy on site came up to the woman (who probably thought he was the valet) and noticed she was heavily intoxicated. The woman blew a breathalyzer of more than twice the legal limit of .08, and she is now being held on charges of operating a vehicle while really really drunk. 
No word on whether the boyfriend is waiting for her in the parking lot. 
(by Myka Fox)