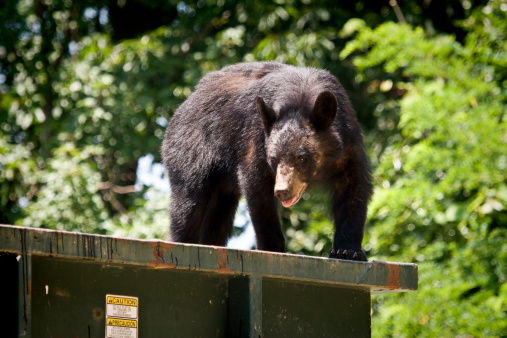 Some one-year-old just got my birthday wish.
Alicia Bishop and Glenn Merrill were rushing around getting things ready for their child's first birthday party when a young black bear crashed through the skylight in their living room.
In my imagination, the scene looked something like this:
Only with a bear.