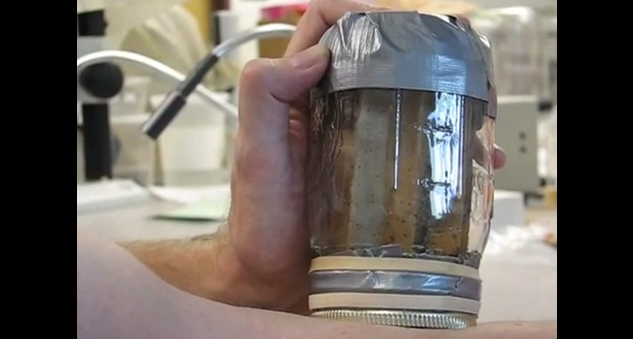 Use this tattoo for your criminal defense as evidence of mental instability.
In the nine years I've lived in New York I've seen:
A hallway full of blood
A rat bite my friends foot
A man holding his brains from falling out
Countless hours of humans peeing everywhere
Etc...
...and the only thing that could get me to move is the threat of bedbugs, which is why, for the love of everything great, I can't understand why someone would EVER want to subject themselves to them. And yet, some lunatic concocted a way to get himself a temporary bed bug tattoo. It's too terrible to think about, but here it is, because I can't be the only person clutching their stomach in fear right now.
This is a nine minute video and whoever can watch it all the way through wins nightmares for a week.
I'll boil it down for you:
This dude trapped a thousand disgusting bedbugs in a jar, and punched the top of the jar with a pattern that the bedbugs can suck your blood through. In a couple hours the resulting welts create a beautiful temporary tattoo that is beyond painfully itchy and sure to get you fired and divorced, if anyone wanted to hire or marry your crazy bed bug loving self to begin with.
Ok, now let's all forget this ever existed. 
(by Myka Fox)