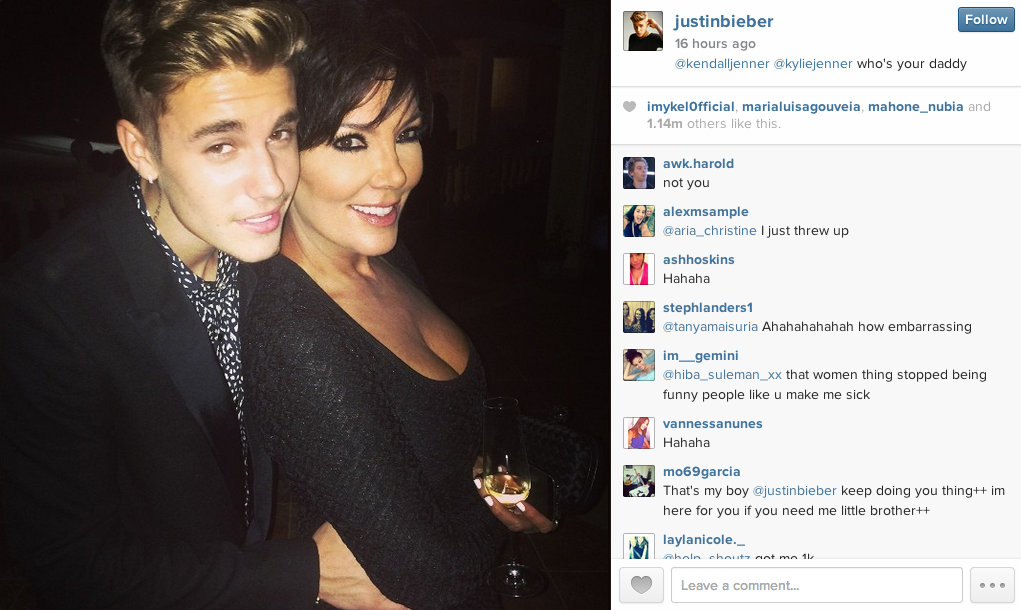 Made for each other. (Via Instagram)
[Click image to enlarge]
Justin Bieber wants to antagonize every celebrity that crosses his path. Whether they're top of the A-list or bottom of the D-list, he's not leaving Ibiza until everyone he sees wants to finish the job that Orlando Bloom started.
Last night, he turned his aim at the Kardashian-Jenner conglomerate of celebu-borgs when he pressed his Brazilian prostitute infected mid-section against the hind-quarters of Mama Kris Jenner for the above Instagram snap. Not content to let the image speak for itself, Justin tagged daughters Kendall and Kylie Jenner in the post with the classy note, "who's your daddy".