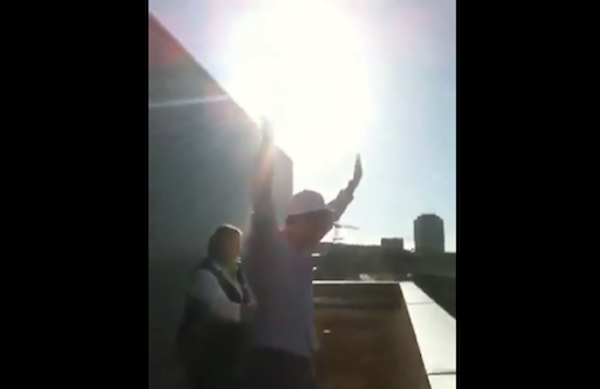 Could it be?

It saddens me that it took three years for this video to come to our attention.
The video below appears to be from 2011. In it, a group of friends trick a large group of Justin Bieber's fans in Zurich into thinking he's appeared on a nearby roof.
The fans have clearly been waiting a while, because they reach fever pitch when they think they see Bieber. The fake Bieber is just some dude looking smug in a white hat (kind of a perfect description of Bieber, actually).