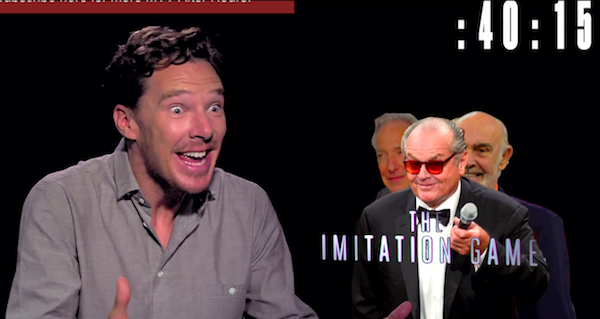 Just be yourself, Benny.
Benedict Cumberbatch did something!
Now that I have your attention, here's the nitty-gritty. Cumberbatch was interviewed by MTV to promote The Imitation Game (the film), in which he plays cryptologist Alan Turing. As part of the interview, he played The Imitation Game (the game), in which he tried to do as many celebrity impressions as possible in 60 seconds.
It turns out Cumberbatch isn't just nice to look at—he's also quite a talented actor! His John Malkovich, Tom Hiddleston, and Owen Wilson impressions are all solid. His Taylor Swift kind of sucks, though.
(by Shira Rachel Danan)