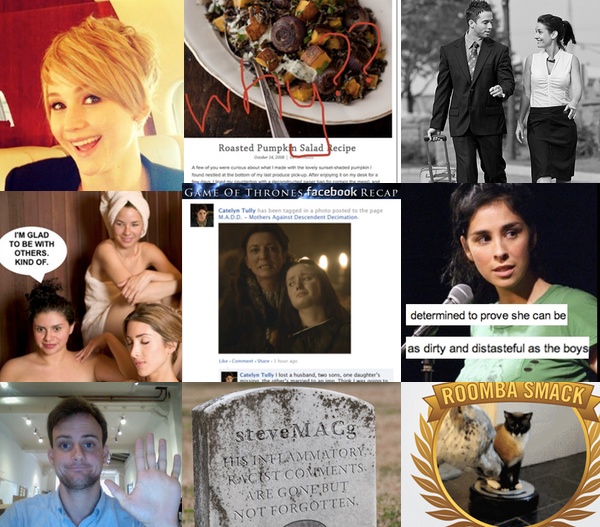 Another year, another thousand or so blogposts about Miley Cyrus and Facebook. We did a lot on Happy Place this year, and much of it was stuff we tried doing for the first time. Some of it you guys seemed to love just as much as us, some of it we really loved even though none of you bothered to read it. 
It's the end of the year, the time of lists, and what better list than a collection of all the stuff we worked moderately hard on this year? Here are all the best and most popular posts of 2013. Take a look back and catch up on what you might have missed.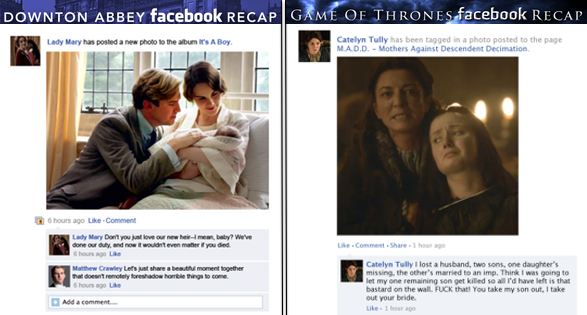 We imagined what our favorite TV shows would be like on Facebook, and then made the mistake of recapping every episode until we never wanted to look at Facebook or television again. Catch up on the last season of Downton Abbey, Game of Thrones, Mad Men, and the final season of Breaking Bad. We also addressed the heartbreak of the shows that went away.
We offered our definitive response to the introvert craze that swept the web over the summer, when everyone wanted to share something on Facebook that made them look like sensitive little flowers. It didn't stop the craze from ending, so we did it again.
We jumped into the regionally viral game of list-making that BuzzFeed perfected, with some mind-bending results.
And if that's not specific enough for you, try this one about hot air balloons.
When it came to technology, we covered all the angles. From the morbid, to the erotic, to proper text message etiquette, and all without possessing the slightest expertise on the subject!
You wanted romance tips? We gave 'em to you! From how to hook up at an airport, to reasons why you might be single, to the things you need to agree on before getting married. We even helped you decide whether to bother with deep winter booty calls, and whether a guy's relationship with his dog is a deal-breaker. If your love life is still in a shambles, don't blame us. We tried.
We took a look at terrible websites that are far more popular than ours and tried to help people avoid them. What happened next will make your jaw drop!
We even offered kitchen tips, and help with holiday entertaining. Barring actually having guests or "friends," we also just helped you out when it was time to eat some feelings.
We entered the world of comedy criticism. Once. Actually, we just crapped all over a stodgy old critic who's scared of funny girls.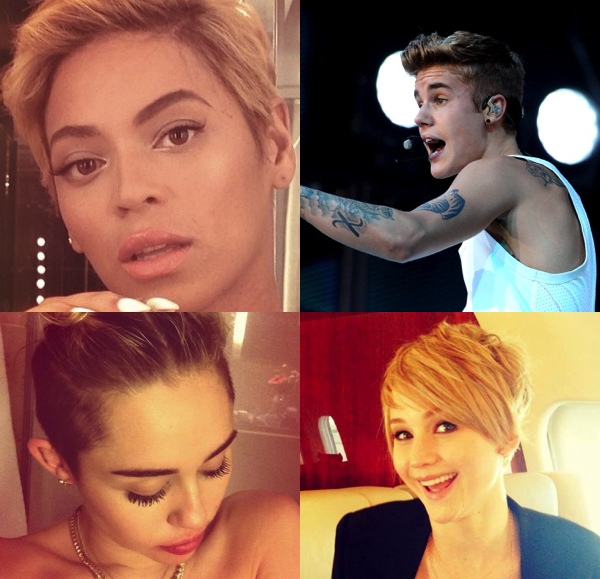 Holy crap did we go nuts over the stuff celebrities did this year or what?! Remember when Beyonce got that haircut? Or when Jennifer Lawrence got that haircut? Or when Jennifer Lawrence did all that other adorable stuff? Or when Justin basically went into a complete tailspin of hookers, public urination, and making sacred World War 2 landmarks all about him? 
Or what about Miley? OMG, Miley! I mean like wow, Miley!!!
Yeah we got a little out of control. And we hope to top it next year.
Weddings, right? Man do they ever suck! We gave you all the essentials you needed to throw or attend a wedding, from the seating chart, to the RSVP card, to finding ways to not have a miserable time. And then, of course, there was the invite to the wedding we all waited forever to attend.
We came to terms with the fact that we live in a surveilance state, and it really kind of turned us on. We even joined in on the whistleblowing fun by turning ourselves in for being horrible people.
And of course, we made history with our first ever Tournament of Cat GIFs. Roomba Smack took home the title, and we'll just see if he can hold onto it in 2014 (assuming we actually go through with that whole thing again).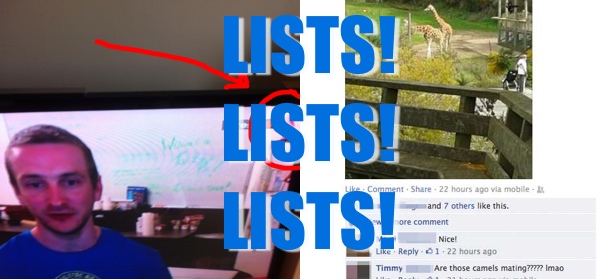 And don't forget the only thing most people ever even bother to look at on the site. LISTS!!! We had a list for everything this year. People who didn't check their photo backgrounds, people who leave funny comments on Facebook pics, people who have roommates, people who have coworkers, even people who have neighbors. if we found two items of the same category on the internet, we made a list for it. 
Thank you for reading us this year! See you in 2014!
(by Bob Powers)