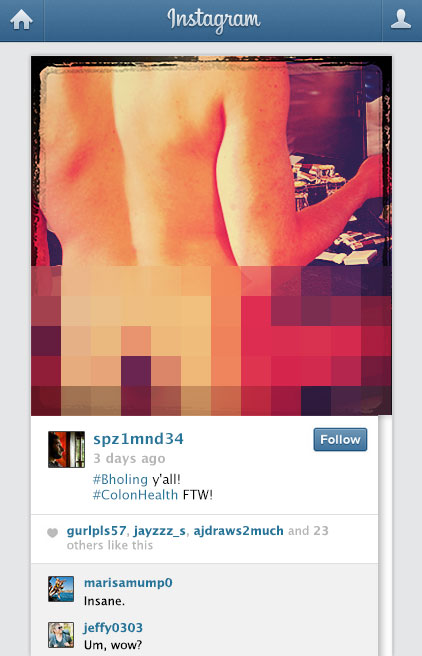 Um, wow indeed.
It's only a week after we learned of the #cockinasock meme, for which men took pics of themselves nude save for a penis sock to raise awareness of testicular cancer, but it appears to have already been topped. To raise awareness for colon health, everyone who's anyone on Instagram is #Bholing, aka Instagramming their naked buttholes.
Instagram is taking them down almost as fast as they get posted, but we've got some screencaps (censored to be safe for work).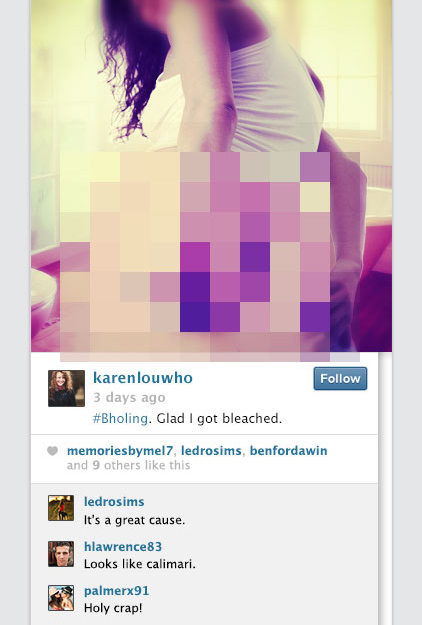 We're all glad, KarenLouWho. We're all glad.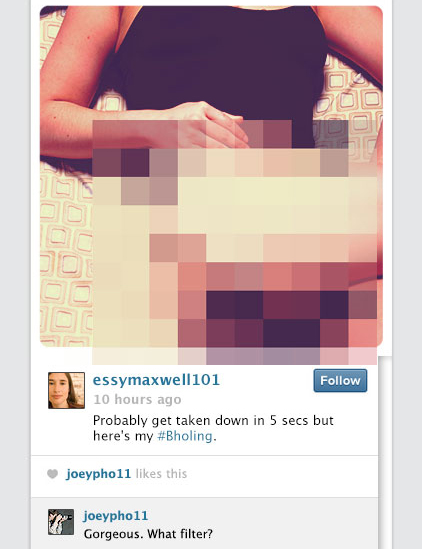 Someone who'd post a pic like this has no need for a "filter."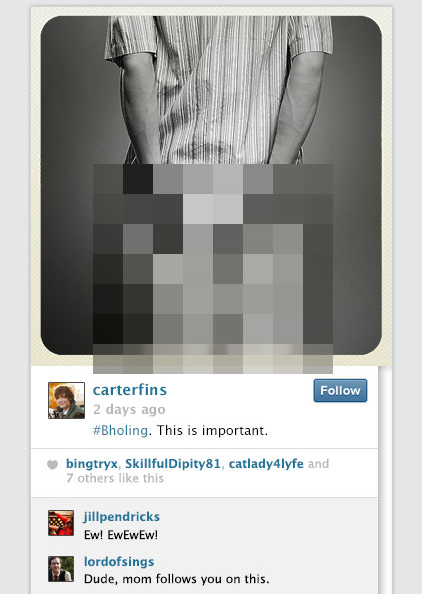 Mom's seen it all before.
And even some celebs are getting into it.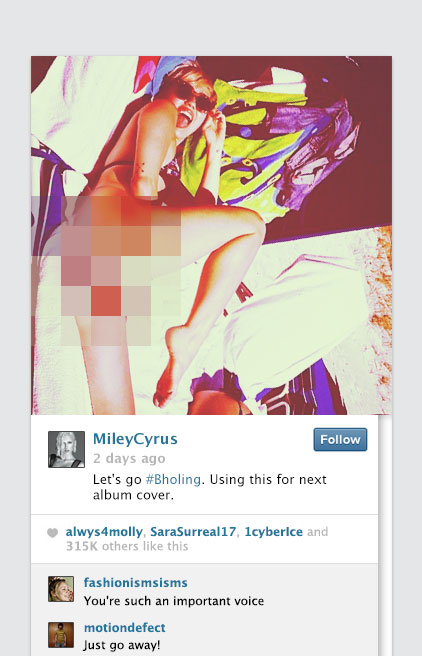 Miley already had a few of these pics just lying around.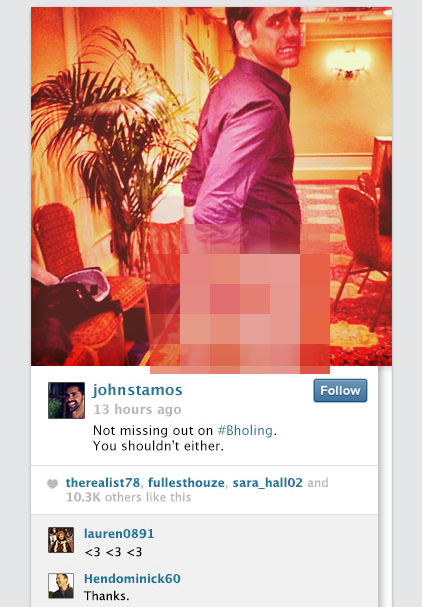 Way to support the cause Uncle Jesse.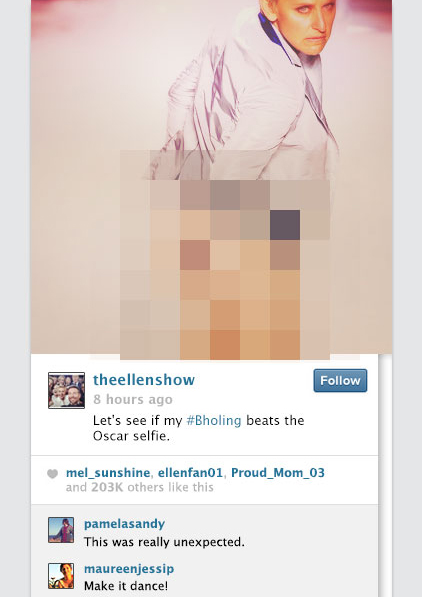 Maybe if you had gotten J-Law and Bradley Cooper to squeeze theirs in too.
And of course, if it's happening on social media, Kathie Lee and Hoda want in on it.