The Biebs: we all know his pubes aren't real and his dick for sure isn't real, but what about his terrible personality? Can it be true that his desire to piss in mop buckets isn't real either?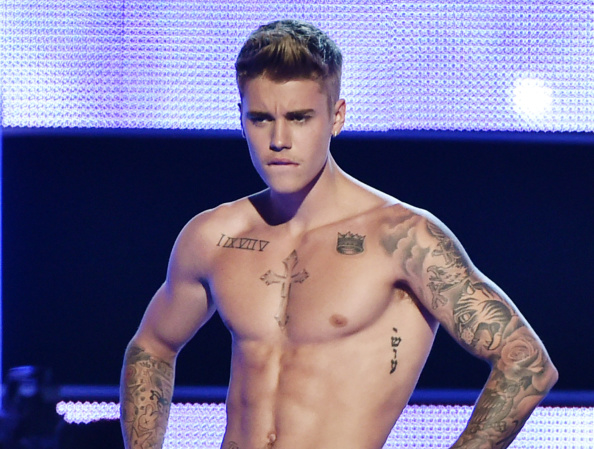 Me funny. I get jokes. (via Getty Images)
Us Weekly got insider info that, at the tender age of 20, Justin Bieber will be getting his own Comedy Central roast. Apparently, it's all he ever wanted...
For years I have wanted Comedy Central to roast me. They said only if I provided them w/ more material so for a year now I have worked hard

— Justin Bieber (@justinbieber) January 20, 2015
It's true, as backed up by Ryan Seacrest's website (I don't know why he needs one, either. Maybe his mom told him to do it?), a source at Comedy Central has said:
"Justin has been asking us for years to roast him, so we kept telling him to create some more material and we're thrilled he listened."
So they're doing it, and it is set to tape March 7th.
Could it be?
It would almost be too easy. Could it be that Bieber is really just a sweet innocent who loves comedy so much that he would serenade his grandma naked just to get Jeff Ross to call him the grown-up corpse of Jonbenet Ramsey? Is he really a sweet little darling who only abandoned a monkey in Germany just so that Amy Schumer could tell him his penis is smaller than most of the dogs Sara Silverman has sucked off?
Is he in on the joke??? Will he be on the dais slinging them back? Will he break down and cry into his piss mop bucket? Or, will we find out that after all these years of hating him, we're the ones who have been pissing in the mop bucket the whole time?