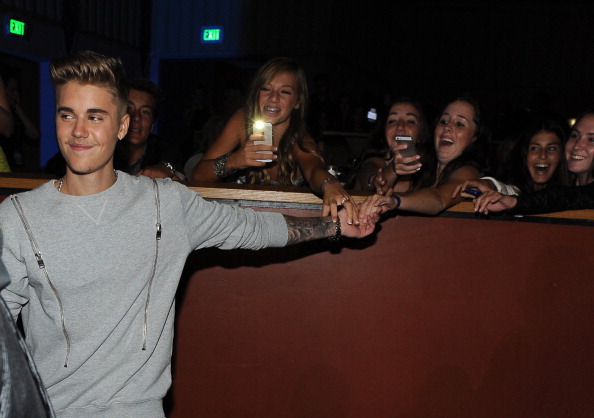 Careful, girls. That look in his eye means he's either about to strike or piss in a mop bucket.
(Via Getty Images)
Here's a story about Justin Bieber and, no, he will not go away if we stop writing about him. You clicked and now we are in this together.
According to TMZ, the foremost authority on all things celeb-shitty, Justin "Piss Bucket" Bieber is under investigation for attempted robbery. He took his re-girlfriend Selena Gomez (are they back together?) to a Dave and Buster's in Hollywood and, as if that wasn't torture enough, a fan decided to take pictures and video of them.