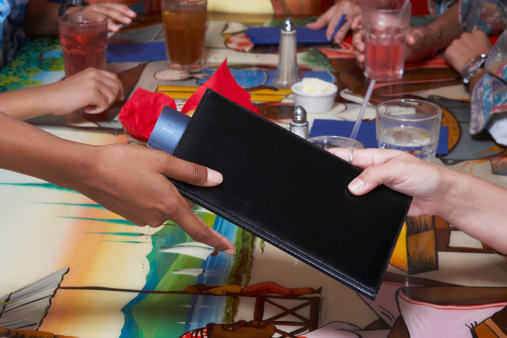 Here's a tip: this job is really hard.
Everyone should have to work in a restaurant at some point if they want to be a decent person (Cheesecake Factory alumna right here). If you disagree a quick Google search will show 80 million results confirming this concept. The main reason for this is so that, as a restaurant patron, you learn just how stupidly hard waiting tables can be, and learn compassion for the person you have asked to bring you every sauce on the side.
Over the weekend in Iowa, a couple went to a restaurant and received terrible service. It took twenty minutes to get coffee, an hour to get their food, and all the other patrons were "making fun of the restaurant and how terrible the service was." But instead of complaining with their wallets, Makenzie and Steven Schultz rewarded the server by tipping him almost 150%.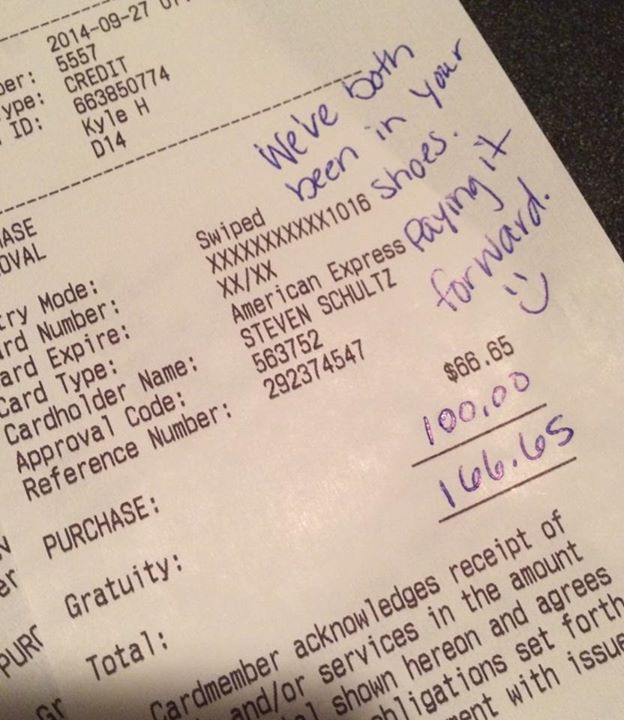 And those shoes had a non-slip tread and were covered in kitchen slime. (Via)
Why did they do that? As Makenzie Schultz posted on her Facebook page:
So here's the deal. Our service tonight sucked. Took 20 minutes to get water, 40 minutes for an appetizer and over an hour for our entree. People all around us were making fun of the restaurant & how bad the service was. Yeah, it was pretty terrible. But, it was very obvious that the issue was being short staffed, not the server. He was running around like crazy and never acted annoyed with any table. At one point we counted he had 12 tables plus the bar. More than any one person could handle! As I sat there and watched him run back & forth and apologize for the wait, I said to Steven... Wow, this used to be us. Waiting tables. I don't miss it at all and I never loved that job. I did it for the tips. Steven and I agreed it would feel good to make this guys night when he would probably be getting minimal to no tips due to slow service. We walked out before he saw this and I'm not posting this for a pat on the back. I'm just sharing this as a friendly reminder to think of the entire situation, before you judge. And always always always remember where you came from.
As much as I don't always want to remember my years slinging cheesecake, when it comes to tipping, it's always good to remember that it's hard to be someone's servant. If you still can't understand why this was a totally rad thing for this couple to do, go out and get a job waiting tables right now. The Internet is begging you.
( by Myka Fox)