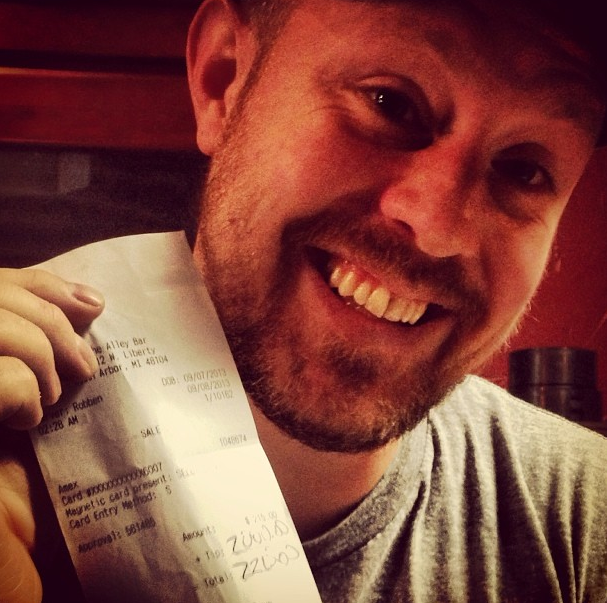 Looks like someone will able to afford a decent shirt.
If you're a waiter or waitress and see a customer with long hair, a robe and sandals, be sure to treat him well. Sure, he could very well be a homeless hippie, but he could also be someone connected to @TipsForJesus who has been making restaurant workers across the U.S. yell "holy crap!" before hopefully catching themselves and adding quietly, "I mean, good Lord."
Little is know so far about @TipsForJesus' identity, only that the name is linked to an Instagram account where the lucky recipients have been posting pictures of their smiling faces next to receipts showing tips that have totalled over $50,000 so far. Which makes me wonder, "What would Jesus do?"