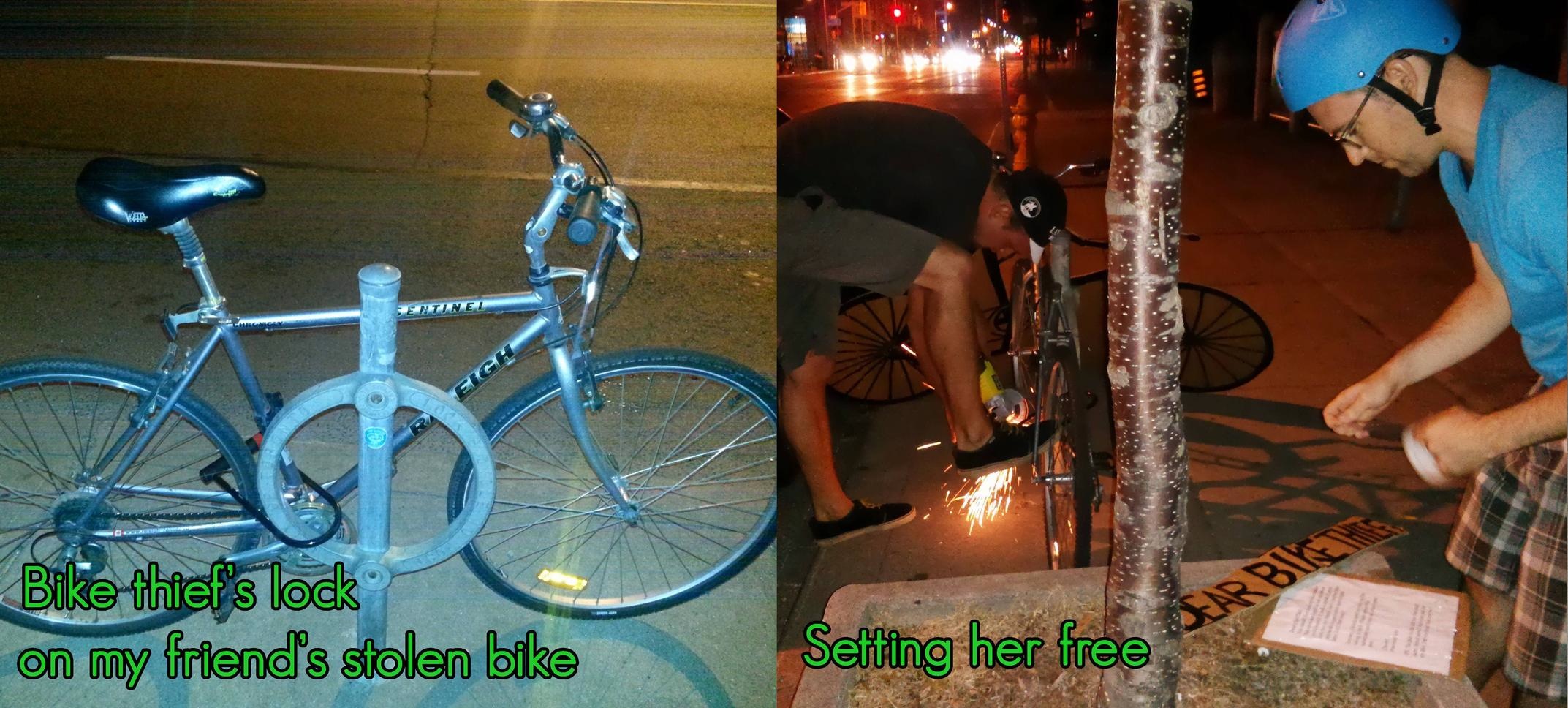 The cycle rescuers approach where the bicycle is being held captive and prepare the escape. 
(pics via Reddit)
It's a great week for bike theft victims, and kind of a really annoying one for bike thieves. When they use their cunning, their criminal instinct, their total dickishness to steal bikes from people, it's a real drag when those bike theft victims are inconsiderate enough to steal their bikes back. 
The thief who stole this bike in Toronto might be bummed that the bike owner's friend spotted it locked up on the street, then sprung into action using his tools (he owns a bike shop) to spring the bike from its abductor. But at least these guys were nice enough to leave the thief a parting gift: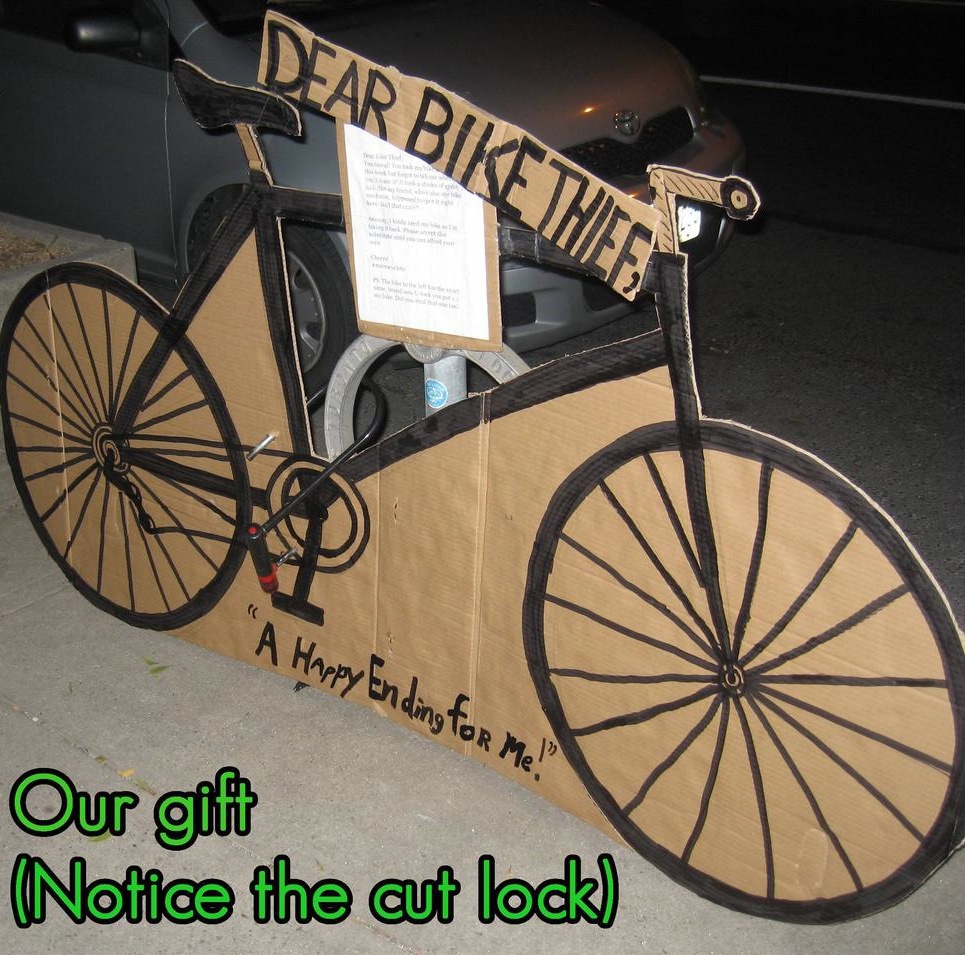 That's not going to have the best suspension.
A cardboard bicycle! As flimsy as the bike thief's morals!  Seriously, though, did they take on this crafts project while sawing through the lock or what?
Here's a closeup on that farewell note: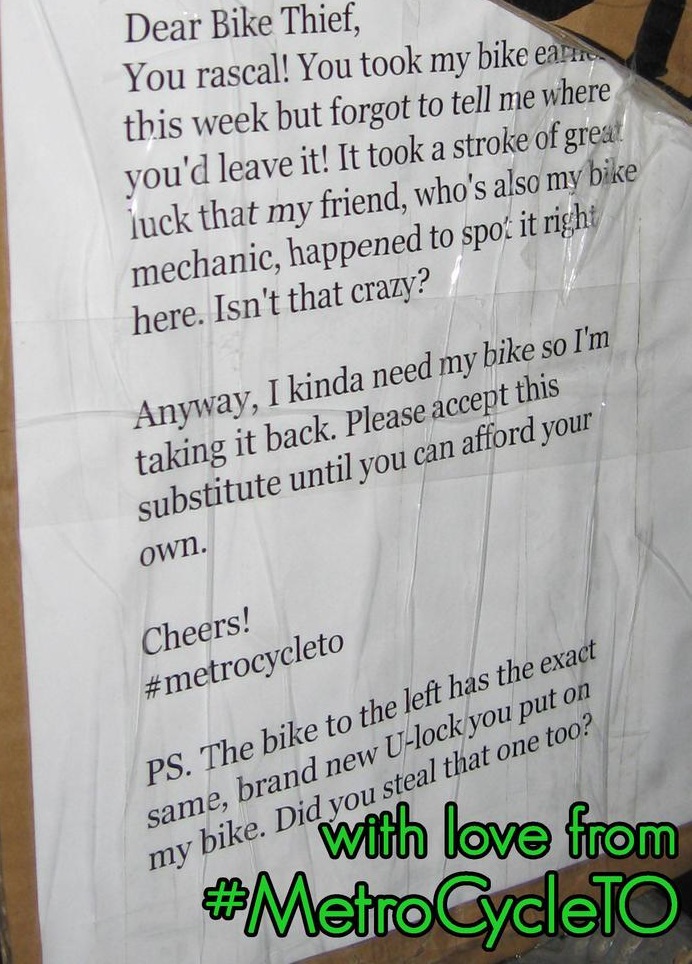 Take that, you rascal.
Check out the comments section on Reddit if you want to discuss the advantages of being Caucasian while trying to saw through a bike lock on a public street.
(by Bob Powers)