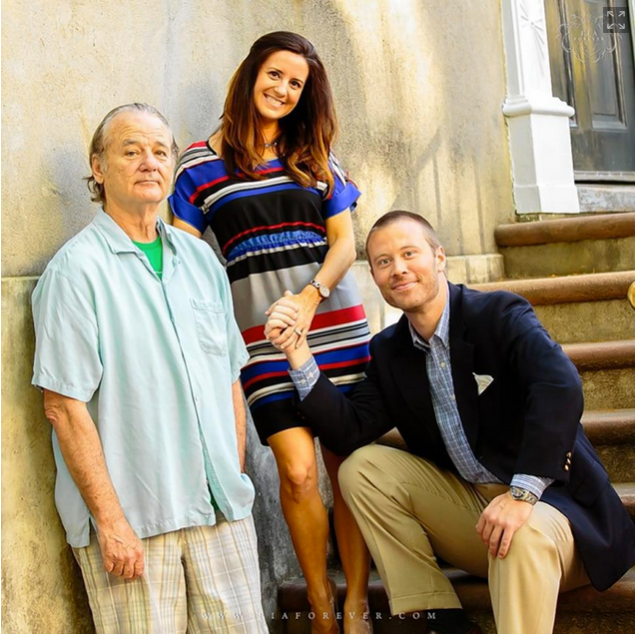 (pic via Fia Forever)
Everyone but Bill Murray smile for the camera!
Bill Murray, actor, comedian, and two-time divorcee, has cosigned yet another marriage.
He made headlines less than a month ago when he delivered an improptu toast at a stranger's wedding. Now he's popping up in engagement photos.
Erik Rogers and Ashley Donald hired photographer Raheel Gauba to capture the precious moments of their engagement when everything is all about them. Turns out their eternal love isn't quite as interesting as a man who spent part of eternity trying to sleep with Andie McDowell.