Even though she had her blinker on, cars on Utah's I-15 wouldn't let Mariah Oslow pull over to the slow lane to deliver her baby.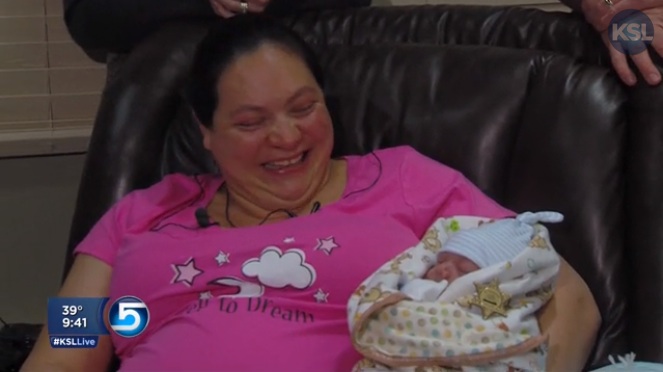 Either she loves her baby or someone told her how to clean amniotic fluid out of a sedan.
Pregnant mom Mariah Ostler had just dropped her 6-year-old son off at her mother's house to play with his cousins last night when she started having contractions. She was only two days away from her due date, but the Willard, Utah mother waited to make sure she was in labor before she left to drive herself to the hospital. By then there just wasn't enough time.
"I was hoping that I would make it." Ostler told KSL. "But then my water broke and I called dispatch because once my water breaks … there's the baby. There's no time once that happens."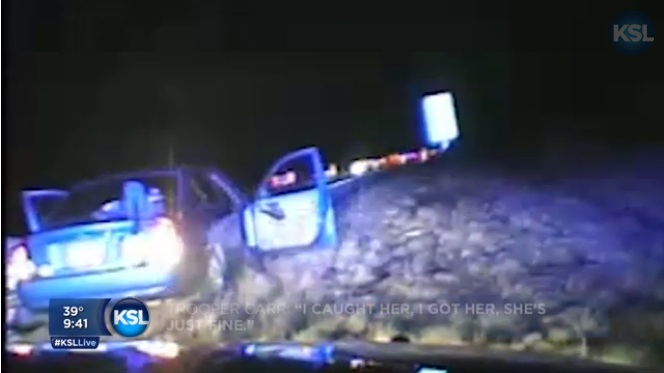 Delivered the old fashioned way on the side of a freeway.
The 32-year-old mother of two said that she usually has a short labor, but this one was the shortest at only an hour and a half. Eventually, she called police and then pulled off to the side of the freeway. By the time the state troopers arrived, they had about 90 seconds to lay down a sterile mat and put on rubber gloves before the baby arrived.