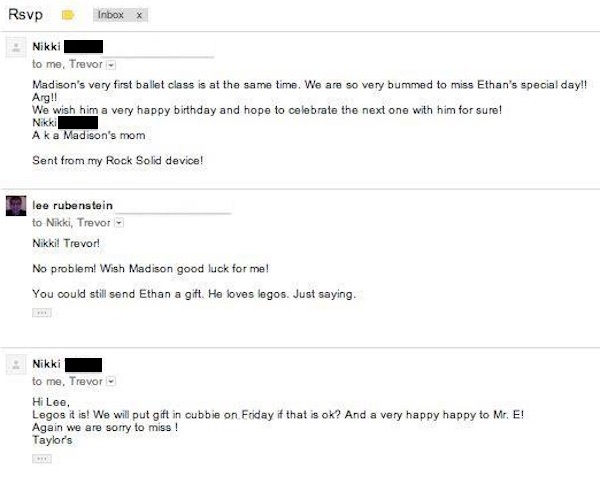 Madison's mom seems cool.
When Lee Rubenstein got this email from a stranger, he quickly realized someone had sent out birthday invitations for their young kid with the wrong email address for RSVPs. While some guests probably recognized the mistake, Nikki, who you might know as Madison's mom, was on her "Rock Solid device" and missed the error.
Most people would reply and explain or just ignore the message, but Rubenstein figured he'd do little Ethan a solid first. I'm assuming Nikki came through with the Legos, but hoping Ethan's mom doesn't get a reputation around school as some kind of present-whore now.
(by Shira Rachel Danan)