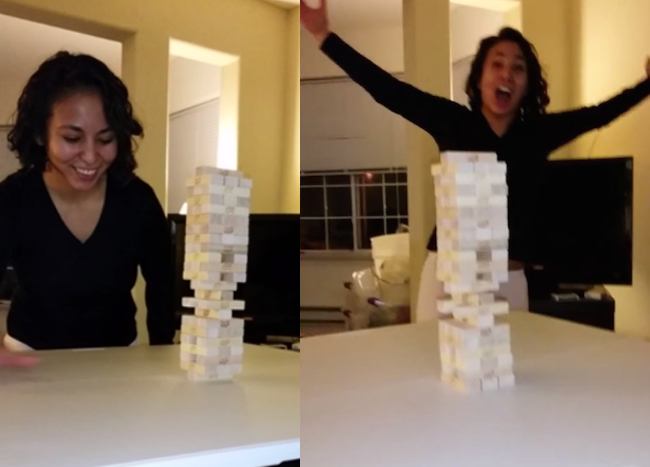 Jenga glory, achieved.
With people around the world gathering for the holidays and driving each other nuts, everyone will soon find themselves desperate for activities the whole family can enjoy. In some cases, they'll be desperate enough for someone to dust off the old Jenga box to play history's most stressful family game. That's what someone in redditor dkbobby's family did. And not only did they have a fun time with the old game, they managed to capture one of the great moments in Jenga history.
Was the karate chop move executed by dkbobby's sister-in-law illegal? According to the rulebook, yes. But that was one of those plays you see in sports where even even opponents have to stand and applaud. You like to think that even Jenga purists would have the decency to let that one slide. Because if you have to go to the rule book in order to win a game of Jenga, you're already a loser.