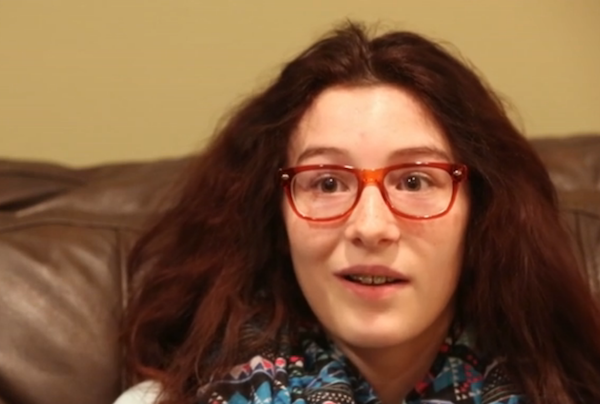 Junior high revolutionary. (screengrab via Des Moines Register)
When her junior high class was told to line up to have their height and weight taken a few weeks ago, student Ireland Hobert-Hoch objected. Ireland told the Des Moines Register she felt like it was none of the school's business. 
"I feel like it's my doctor and my mom and my own business. Or maybe not even my own, because I don't need to know that right now," she said. Ireland's mother Heather Hobert-Hoch has discouraged Ireland from weighing herself because she knows how easy it is for adolescent girls to become obsessed with the number on the scale. 
Eventually, Ireland's refusal to step on the scale "in front of everybody" led to her being sent to Principal Mike Daily's office, which wasn't something this straight-A student was used to. Daily tells HuffPo Ireland wasn't reprimanded for not wanting to have her weight taken. It was her argument with a teacher that got her in trouble. He says at their next meeting the school board will discuss whether to continue weighing students. 
The students in Ireland's class were being weighed as part of the FitnessGram program, which—among other tests of fitness—calculates students' BMIs and sends the results home to their families. Here's the breakdown of what a FitnessGram includes: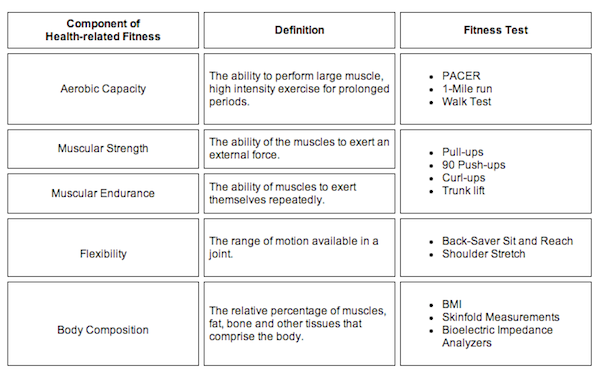 (screengrab via Fitnessgram.net)
Daily says the weighing component has been going on for as long as he's been at the school. That's surprising, because surely at some point, a teacher or administrator must have internally rebelled at the idea of lining up a bunch of junior high school girls and having them weighed. Is that really the best way to teach young women about staying fit? Can't you force them to run hurdles or play volleyball, like when I was a kid? (Or, you know, something that might actually make them enjoy exercise?)
Ireland, for one, is glad she stood up and said something when she felt the school was doing something wrong: "Now other kids won't have to feel uncomfortable."
(by Shira Rachel Danan)