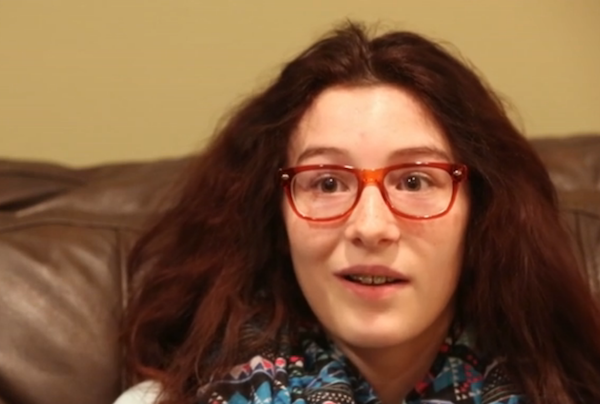 Junior high revolutionary. (screengrab via Des Moines Register)
When her junior high class was told to line up to have their height and weight taken a few weeks ago, student Ireland Hobert-Hoch objected. Ireland told the Des Moines Register she felt like it was none of the school's business.
"I feel like it's my doctor and my mom and my own business. Or maybe not even my own, because I don't need to know that right now," she said. Ireland's mother Heather Hobert-Hoch has discouraged Ireland from weighing herself because she knows how easy it is for adolescent girls to become obsessed with the number on the scale.