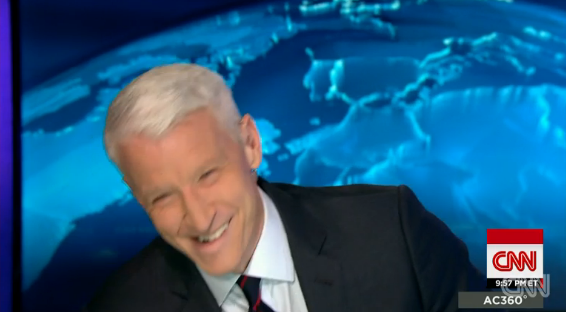 How can they even breathe around this guy?
Apparently, Anderson Cooper stinks real bad.
On the "Ridiculist" segment on Monday night's Anderson Cooper 360, Anderson Cooper thought he was going to be talking about the habits of irritating coworkers, but his staff surprised him by not revealing beforehand that the segment was all about him and his stinky candle.
You'd think by his well-groomed appearance that Cooper would only ever smell like autumn breezes and optimism, but he makes clear in the segment that he only got the candle to mask the odor emanating from his pants, which his coworkers have also not hesitated to complain to him about.