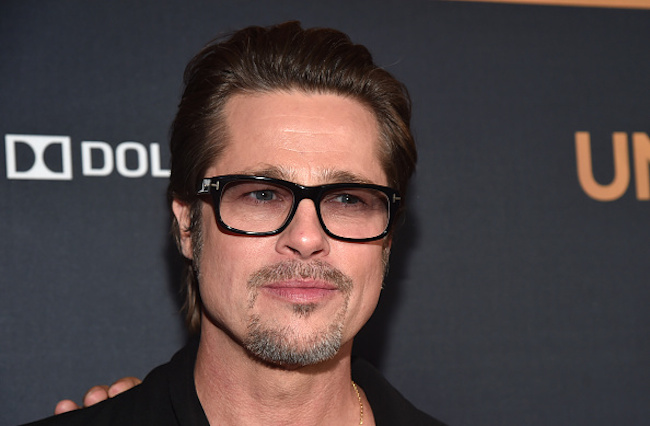 If his name is Pitt, don't let him acquit. (via Getty Images)
Handsome dreamboat Brad Pitt honored his civic duty last Friday by showing up to L.A. county courthouse after being called in for jury duty, but was rejected for being too "distracting."
According to a source for The Daily Mail, Pitt thought serving as a juror "would be interesting," but that he was "was hoping he might get picked to serve on a short case."
Apparently, he wanted to get home to Angelina, who is ailing with a rare adult case of the chicken pox, which is a common misdiagnosis for "I don't want to talk to paparazzi about being called a spoiled brat disease."