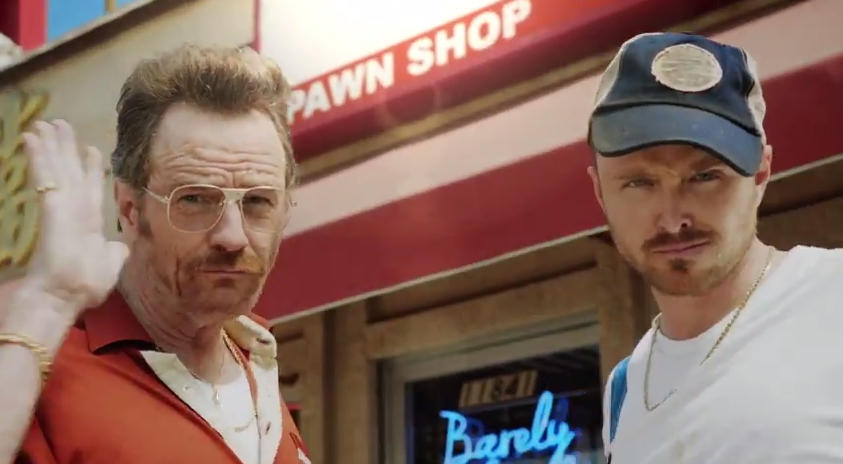 Just glad to see they've patched things up.
It might not fulfill the fantasies of those Breaking Bad fans clinging to the thin hope that "We never actually saw Walt die! He could have pulled through, escaped from a prison hospital, and headed to Eastern Europe to run the international meth market first hand!"
Unlikely. But until they start showing up in cameos on Better Call Saul, we'll have to settle for this Hardcore Pawn parody thrown together for Sunday night's Emmys.