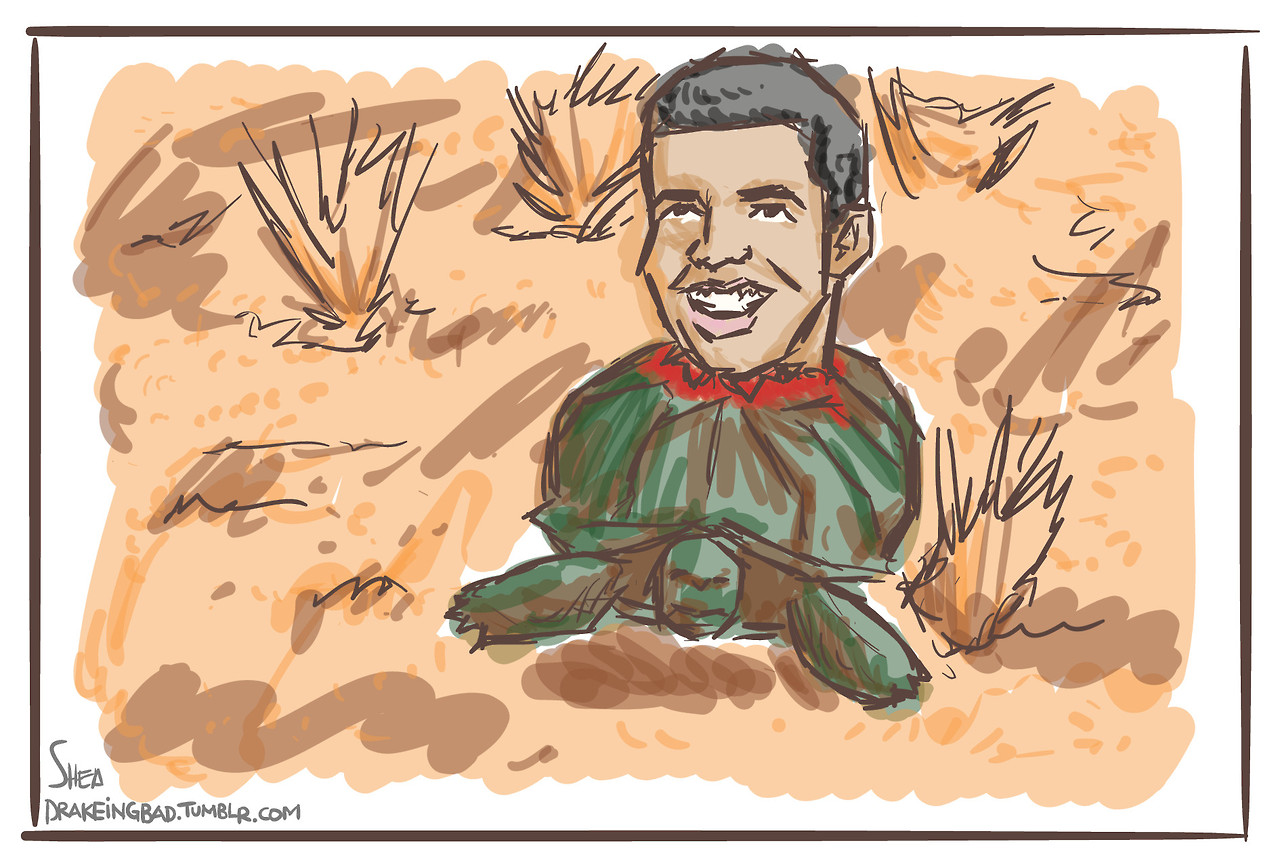 This is what happens to people who create the word "YOLO."
As the nation tunes in to the dramatic conclusion of Breaking Bad, we're forced to realize that the whimsical adventures of a curmudgeonly science teacher and his happy-go-lucky sidekick may not last forever. So let's look back at the fun we had, but let's make it even more delightful by including America's favorite Canadian rapper, Drake. That's exactly what Shea Serrano and Brian Schwartz set out to do with "Drakeing Bad." Why? Just read the description on the site's "About" page: 

So, there was no need for me to do some Googling to discover that Drake, whose ever-widening grin has been in the spotlight since 2009, is responsible for YOLO, but somehow still replaced Jay-Z as the artist with the highest number of number-one rap singles. I should have just shown you these pictures: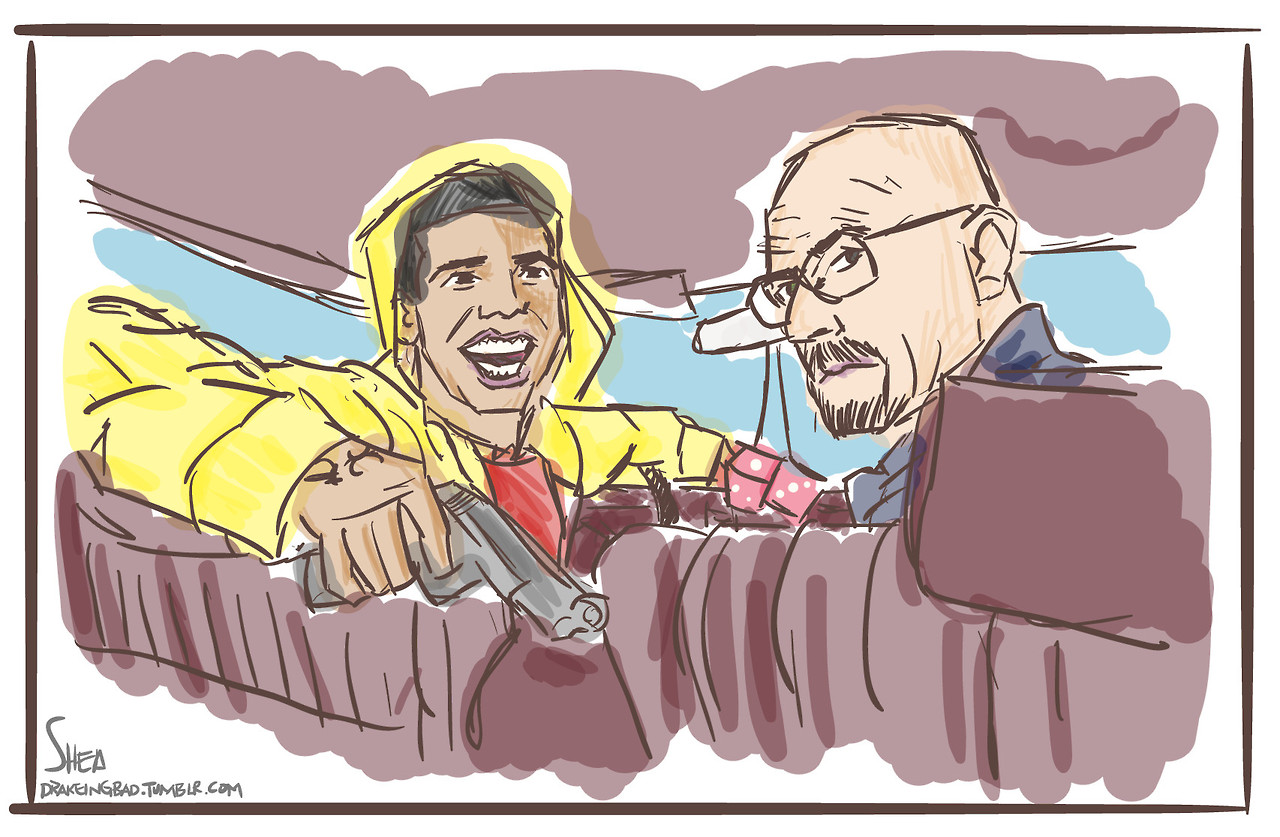 Somehow the only thing I can imagine in this back seat is Amanda Bynes' tweet.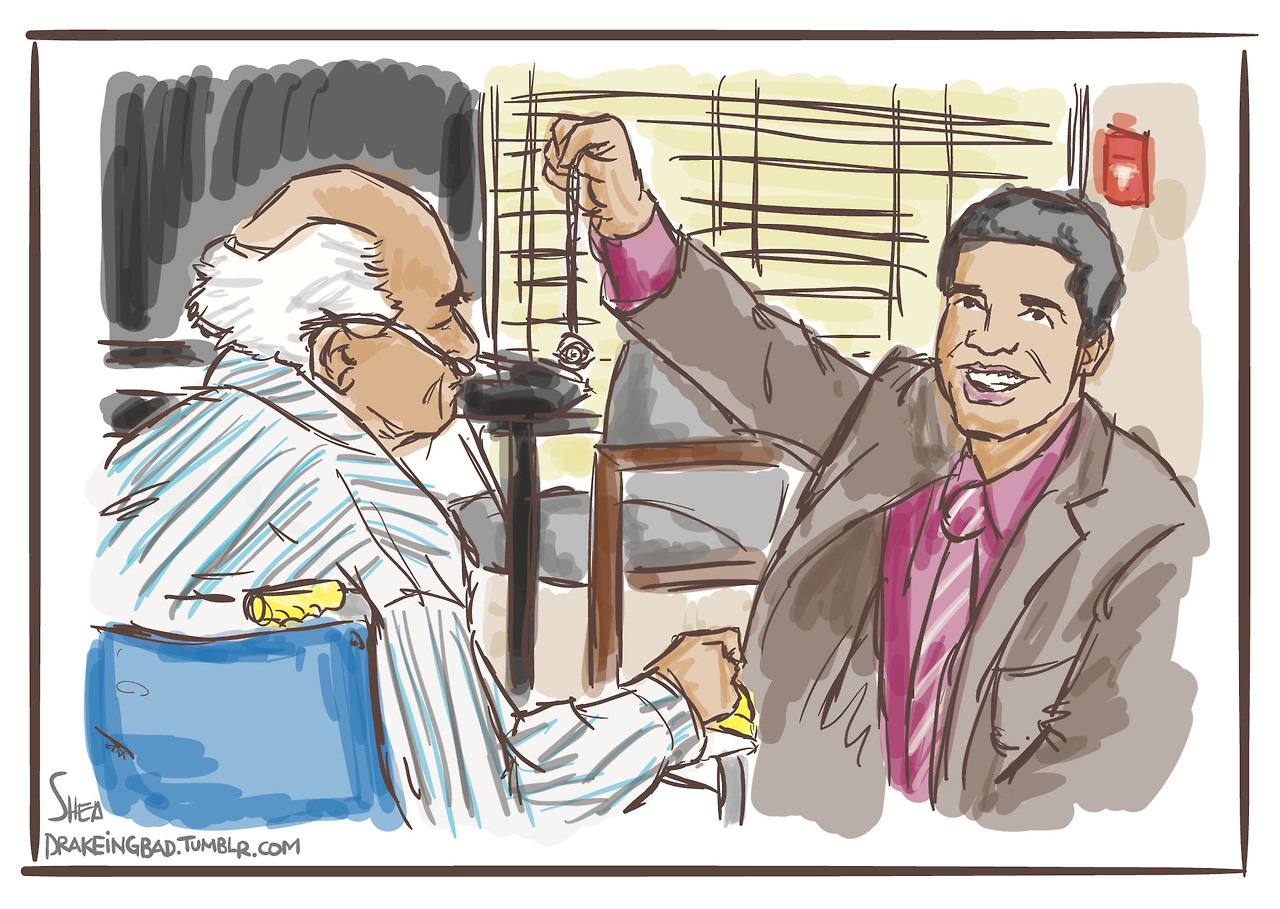 Tio's dropping some sweet bell-beats.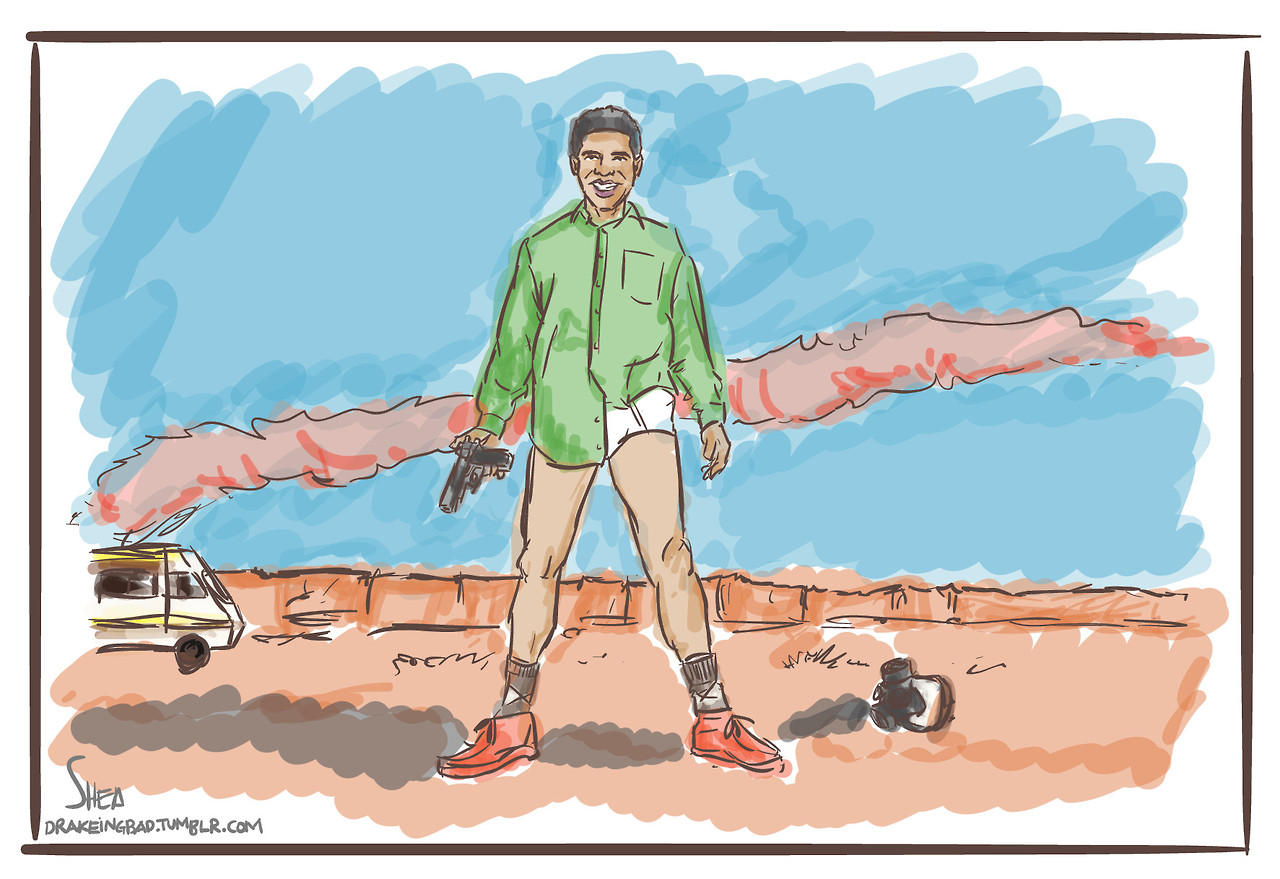 Did you know that Drake was in a spinoff of "Degrassi Junior High"? He was.
Check out Drakeing Bad for regular updates.
(by Johnny McNulty)