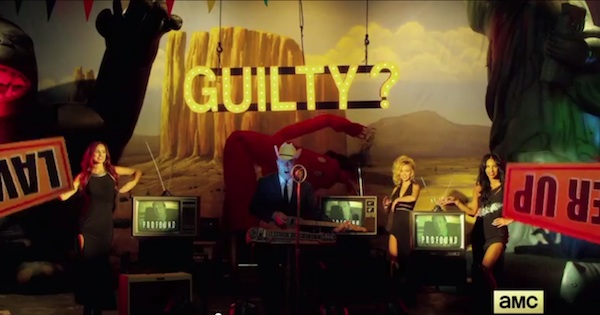 If he wasn't guilty, why would he call Saul?
You're not the only one excited for Better Call Saul, the Breaking Bad spin-off that follows the adventures of lawyer Saul Goodman (Bob Odenkirk). This is a show that's already been renewed for a second season, despite the fact that it hasn't even aired yet.
AMC just released this music video, featuring country singer Junior Brown, to whet our appetites. With lyrics like "Saul, Saul, you better call Saul / He'll fight for your rights when your back's to the wall / He'll stick it to the man, justice for all / Better call Saul," the music video is as funny, weird, and genre-bending as we're sure the show will be when it airs in February.